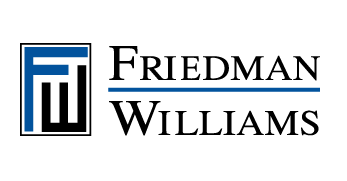 Insurance Coverage Associate New York NY
Job ID: 16526
We are currently seeking highly skilled and experienced Associates with 3-7 years' insurance coverage litigation experience to join our esteemed client's New York team. As an Insurance Coverage Litigation Associate, you will play a critical role in representing insurance companies in coverage disputes and providing invaluable advice on a wide range of coverage matters. This is an exceptional opportunity to become part of a growing global law firm known for its excellence and commitment to client success.
Responsibilities:
Represent insurance companies in coverage disputes, ensuring the best interests of clients are effectively advocated.
Advise insurance companies on various coverage matters, offering strategic solutions and guidance.
Litigate in both New York State and Federal Court under general liability policies, with a focus on Labor Law claims, construction defect claims, personal and advertising injury claims, and contribution claims.
Analyze insurance policies and other relevant contracts to provide comprehensive assessments and recommendations.
Manage all phases of the litigation process, including drafting motions, pleadings, initial disclosures, discovery demands, discovery responses, and other court documents.
Demonstrate solid courtroom experience and effectively handle conferences and appeals.
Draft settlement agreements, conduct depositions, and engage in arbitration or trial proceedings as necessary.
Qualifications:
Minimum of 3 years of law firm insurance coverage and litigation experience, specifically within the New York jurisdiction.
Must be licensed to practice law in New York; additional licensure in New Jersey, Pennsylvania, or Delaware is a significant advantage.
Possess superior research, writing, and communication skills, enabling the effective presentation of complex legal arguments.
Proficiency in analyzing insurance policies and related contracts to provide accurate assessments and recommendations.
Proven ability to handle all phases of the litigation process, including drafting various legal documents and managing discovery.
Strong courtroom experience, including conferences and appeals, is highly desired.
Experience with arbitration and/or trial proceedings will be beneficial to succeed in this role.
Salary Range: $120,000-$160,000

For immediate consideration please send your resume to Yesi Mena at ymena@grantmaxie.com