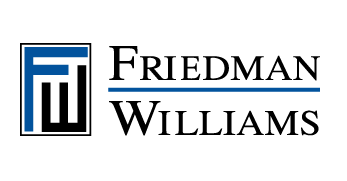 Word Processing Specialist Newark NJ
Job ID: 16515
Summary/Objective
Will act as the first point of contact for users seeking word processing assistance and/or document problem resolution. The position requires an advanced level of familiarity and knowledge with technology and with a willingness to learn rapidly. A professional, personable demeanor is essential and with a dedication to customer service. The successful candidate will be self-motivated, flexible and willing to go the extra mile to solve problems. Advanced communication and people skills are critical to success.
Essential Functions

• Document production and editing utilizing Windows10, Office 2016, Office 365, iManage, Word, Excel and PowerPoint, Microsoft Outlook, Nuance PDF Converter, Adobe Acrobat, Kofax, Best Authority, Westlaw, Lexis, Aderant, and similar software;

• Assist with Applications Upgrade testing and recommendations;

• Assist with document conversion and clean up; create and revise complex legal documents adhering to Firm's styles and guidelines; 

User support and customer service. Providing technical assistance via e-mail, phone, helpdesk ticketing system and in-person;

• Printing of complex documents;

• Facilitating the creation/editing of Table of Authorities and Table of Contents using Best Authority; hyperlinking utilizing Westlaw and Lexis; Bookmarking

• Data entry using various software applications and/or transcripts of analog/digital dictation; (BigHand)

• Knowledge and competence in E-Filing in both Federal and State Courts in NJ/NY

• Knowledge and competence for In-Person/Virtual Notarization

• Perform duties of department secretary when requested or required by department operations.
Competencies

• Minimum of 5 years law firm secretarial and/or word processing experience;

• Advanced knowledge of multiple legal software: Microsoft Suite (Word, Outlook, Excel, PowerPoint), Windows 10, Office 2016, Office 365, iManage);

• Ability to multi task, effectively meet deadlines;

• Strong Customer Service Skills;

• Strong problem-solving skills;

• Strong organizational and interpersonal skills;

• Strong oral and written communication skills;

• Ability to quickly learn new technology and develop computer skills as required to meet users questions;

• Ability to work independently while contributing to the team.
For immediate consideration, please submit your resume to Naomi at nmuldowney@friedmanwilliams.com