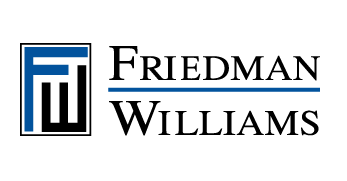 Trust & Estates Associate Parsippany New Jersey
Job ID: 16476
Our clients Private Client Department is seeking an associate with 2-4 years of trusts and estates experience to join our nationally recognized, expanding practice.
Ideal candidates will have demonstrated experience in estate planning and estate and trust administration, including knowledge of relevant state and federal tax laws.
Experience with charitable giving; estate planning for retirement assets; and working with individuals and families on tax-efficient family wealth transfer strategies through estate, tax, business succession, and asset protection planning is a plus.
The Private Client lawyers have extensive experience serving the unique needs of individuals and their families, fiduciaries, and a broad range of tax-exempt entities. The firm has one of the largest Private Client practices on the East Coast, and our lawyers collectively have, hundreds of years of experience helping our clients plan for the future. Our Private Client lawyers regularly work in collaboration with our corporate, employment, real estate, trial and environmental lawyers to achieve our clients' individual and business objectives. The firm was named "Law Firm of the Year," in the "Best Law Firms" Trusts and Estates Law category by U.S. News & World Report and Best Lawyers®, 2021
The firm offers a hybrid in-office / remote work schedule to provide greater flexibility to our attorneys and staff. 
Requirements:

• 2-4 years of demonstrated experience in estate planning and estate and trust administration

• Excellent technical, professional and client service skills

• Strong written and verbal communication and advocacy skills

• Team-oriented with an emphasis on collaboration

• New Jersey bar admission in good standing
For immediate consideration please send your resume to Craig Goldberg at cgoldberg@grantmaxie.com