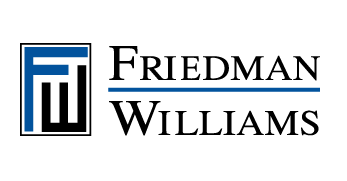 Senior Litigation Paralegal Washington DC
Job ID: 16402
Job Description

Our client, a world-premier litigation firm, is currently seeking a highly skilled and experienced Senior Litigation Paralegal to join their team in Washington, D.C. As a Senior Paralegal, you will have the opportunity to work alongside experienced attorneys and case managers in a single office location, fostering close mentoring relationships and offering chances for professional growth. Under the guidance of the Director of Paralegals, you will play a critical role in providing comprehensive paralegal support throughout all phases of litigation.
Responsibilities:
Assist attorneys throughout the entire litigation process, from case initiation to resolution.
Manage all case materials, including electronic files and database applications.
Retrieve and file materials with federal and local courts and agencies.
Conduct factual research to support case strategy.
Track the flow of information and case materials to ensure accuracy and accessibility.
Train and supervise the work of junior paralegals.
Coordinate with outside vendors and service providers.
Assist attorneys in preparing for depositions, trials, and arbitrations, ensuring effective management of logistics, exhibits, filings, and deadlines.
Required Skills, Abilities, and Education:
Bachelor's degree (BA/BS) or equivalent years of experience.
Minimum of five years of full life cycle litigation experience, including trial experience.
Professional demeanor, strong attention to detail, and high-quality work standards.
Ability to independently manage large litigation cases from initiation through resolution, as well as collaborate effectively within a team.
Excellent oral and written communication skills.
Strong interpersonal, organizational, problem-solving, and time-management skills.
Ability to anticipate case needs, handle competing priorities, and adapt to changing conditions.
Preferred Skills:
Proficiency in Microsoft Office 2019 or newer programs (Outlook, Word, Excel, PowerPoint).
Experience using Adobe Acrobat and litigation support applications such as Relativity, CaseMap, and Case Notebook.
For immediate consideration send your resume to Amir Aly at aaly@grantmaxie.com