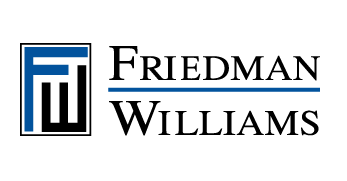 Litigation Associate Roseland NJ
Job ID: 16354
Job Description: Our client, an esteemed law firm located in Roseland, NJ, is seeking a seasoned Litigation Attorney to join their dynamic team. This is an exceptional opportunity to work with an established firm renowned for its expertise in real estate and land use matters. If you have 3-5 years of experience in complex commercial litigation and a strong passion for real estate law, we invite you to apply for this rewarding position.
Responsibilities:
Handle complex commercial litigation matters with a focus on real estate and land use issues.
Conduct legal research, analyze case facts, and develop effective legal strategies.
Draft and review legal pleadings, motions, and other litigation-related documents.
Represent clients in hearings, arbitrations, mediations, and other dispute resolution proceedings.
Collaborate with cross-functional teams, including partners and senior attorneys, to achieve optimal outcomes for clients.
Maintain regular communication with clients, providing updates on case progress and addressing their legal concerns.
Stay updated on relevant laws, regulations, and judicial developments related to real estate and land use.
Requirements:
Juris Doctor (J.D.) degree from an accredited law school and admitted to practice in the relevant jurisdiction.
3-5 years of experience in complex commercial litigation, with a focus on real estate matters.
Strong knowledge of real estate law, land use regulations, and related litigation procedures.
Proven track record of successfully handling complex litigation cases from inception to resolution.
Excellent analytical, research, and writing skills with meticulous attention to detail.
Strong oral advocacy skills with the ability to effectively argue in court.
Ability to manage multiple cases and priorities in a fast-paced environment.
Self-motivated and proactive, with a strong commitment to delivering high-quality work.
Our Offer:
Competitive compensation package based on experience and qualifications.
Comprehensive benefits package, including health insurance, retirement plans, and paid time off.
Professional development opportunities to enhance legal skills and expertise.
A collaborative and inclusive work environment that values work-life balance.
Engaging and challenging work on complex commercial litigation matters in the real estate/land use field.
For immediate consideration please send your resume to Yesi Mena at ymena@grantmaxie.com