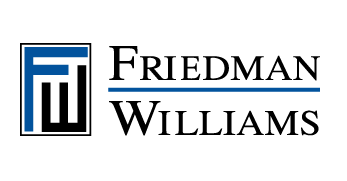 Trusts & Estates Attorney Uniondale NY
Job ID: 16326
Job Description: Are you a talented and driven attorney with a passion for Trusts and Estates law? Our client, a reputable full-service law firm with multiple offices across New York State, is seeking an experienced attorney to join their Trusts and Estates department. This is a unique opportunity to work in their New York City and/or Uniondale, Long Island offices, assisting partners with all aspects of general trusts and estates, with a particular emphasis on planning. If you are a motivated and detail-oriented professional seeking to contribute to the growth of a dynamic firm, this role is perfect for you.
Responsibilities:
Collaborate with partners and senior associates in providing comprehensive legal services in the area of trusts and estates
Assist with drafting and reviewing estate planning documents, including wills, trusts, and powers of attorney
Conduct legal research and analysis on complex trusts and estates matters
Prepare and file necessary documents with probate courts and other relevant agencies
Participate in client meetings and consultations, providing legal advice and guidance
Assist in the administration of trusts and estates, including asset valuations, tax planning, and distribution of assets
Maintain accurate and up-to-date case files, documentation, and billing records
Stay informed about changes in trusts and estates laws and regulations to ensure compliance and provide proactive legal advice
Qualifications:
Significant work experience in estate planning is preferred; however, candidates with an LL.M. in Estate Planning will be considered in lieu of work experience
Admission to the New York State Bar
Excellent time management and organizational skills
Strong attention to detail and ability to handle multiple tasks simultaneously
Motivated and proactive approach to work, with a desire to contribute to the growth of the firm
Exceptional written and verbal communication skills
Ability to work independently and collaboratively in a team-oriented environment
Commitment to maintaining client confidentiality and delivering high-quality legal services
Our client is a well-established law firm known for its commitment to client service, professional development, and work-life balance. They offer a competitive salary and benefits package, along with opportunities for career advancement and continuing education. Join a team of dedicated legal professionals who are passionate about their work and making a positive impact in the lives of their clients.