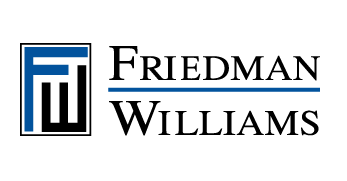 Commercial Litigation Attorney Uniondale NY
Job ID: 16325
Our client, a reputable law firm based in Uniondale, is seeking a highly skilled and motivated Commercial Litigation Associate with 2-4 years of experience. This is an exciting opportunity to join a dynamic legal team and work closely with experienced partners on a wide range of commercial litigation matters. The ideal candidate will possess excellent time management and writing skills, as well as critical litigation experience in motion practice, depositions, and/or oral argument. In return, we offer competitive pay and benefits, along with a supportive and collaborative work environment.
Responsibilities:
Collaborate with partners and senior attorneys on various commercial litigation matters.
Conduct legal research, analyze complex legal issues, and provide sound legal advice to clients.
Prepare pleadings, motions, and other legal documents for court filings.
Assist with all stages of the litigation process, including discovery, depositions, and trial preparation.
Attend court hearings, depositions, and other legal proceedings, as required.
Maintain effective communication with clients, providing regular updates on case progress.
Assist in settlement negotiations and alternative dispute resolution processes, as necessary.
Stay updated on relevant laws, regulations, and judicial developments related to commercial litigation.
Requirements:
Juris Doctor (J.D.) degree from an accredited law school and admitted to practice in the relevant jurisdiction.
2-4 years of experience in commercial litigation within a reputable law firm.
Strong research, writing, and analytical skills with excellent attention to detail.
Proven experience in critical litigation tasks, such as motion practice, depositions, and/or oral argument.
Demonstrated ability to manage multiple tasks and prioritize effectively in a fast-paced environment.
Excellent verbal and written communication skills, with the ability to articulate complex legal concepts clearly.
Strong interpersonal skills and the ability to work collaboratively within a team.
Please send your resume to Craig Goldberg at  cgoldberg@grantmaxie.com for immediate consideration.