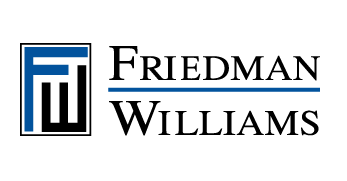 Client Relation Coordinator Los Angeles
Job ID: 16253
The Client Relation Coordinator (CRC) is the subject matter expert regarding their attorneys' portfolios. This requires an understanding of their attorneys' book of business including billing arrangements, rates, payment terms and client guidelines.
The (CRC) job requires excellent time management and organizational skills.
Responsibilities include but are not limited to:

• Serve as a primary point of contact for all attorney inquiries ensuring that all requests are addressed timely and escalating potential issues when appropriate.

• Regularly scheduled meetings with assigned attorneys

• Aged inventory review and resolution

• Following up with assigned attorneys regarding timely submission of proformas

• Updating notes regarding billing and payment status for management review

• Interim funds applications

• Assisting the Cash Department identify funds and provide application instructions

• Unallocated funds resolution

• Monitor new clients for billing and payment status

• Year-end anticipated collections tracking and follow up

• Reassignment, closing and follow up of matters for departed attorneys

• Outreach out to the manager for special projects

• Clear concise communication with all accounting staff and to work effectively as a team with all members of the accounting department

• Provide inventory accruals to clients as requested.
Requirements:

• Bachelor's degree in Business, Accounting, or Finance.

• Proficiency in MS Office including Excel

• Strong analytical skills.

• Must be highly organized and able to handle multiple tasks efficiently.

• Excellent interpersonal and communication skills with the ability to communicate clearly and concisely with management, clients, and partners.

• Ability to adapt to cyclical periods, peak work loads, new assignments and work independently to meet deadlines.

• Must have flexibility to work outside scheduled hours as required.
Preferred Qualifications:

• Advanced Elite, Paperless Proforma, Outlook and Webview knowledge preferred.