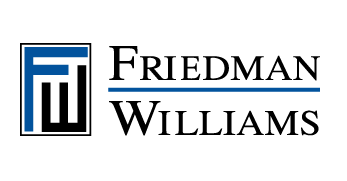 Application Manager New York NY
Job ID: 16161
The I.T. Applications & Training Manager will have two major areas of responsibility. First, responsibility for management and support of a portfolio of applications. He/she has overall responsibility for the architecture, support, maintenance, deployment, and enhancement of Commercial-off-the-Shelf (COTS) and Software-as-a-Service (SaaS) applications. This role primary focuses on the Microsoft applications and other Legal applications, such as iManage, Litera, Adobe, etc. Additionally, he/she is responsible for planning and overseeing any technical development or application deployments being executed by both internal and vendor led. Secondly, manage the Firm's training program, working to identify the necessary technology skills for each segment of the Firm's user population, legal and non-legal, aiding in the design of the needed training curriculum to develop those skills. Also, managing any 3rd party vendor relationships and systems in support of the Firm's training program. This is a hands-on role, requiring the person to remain very technical and rolling up his/her sleeves.
CORE RESPONSIBILITIES
Applications

• Provide leadership and manage the work activities of direct reports in application management for Commercial-off-the-Shelf (COTS) and Software-as-a-Service (SaaS) applications that includes new solutions and enhancement of existing systems.

• Collaborate with Firm leadership and peers to plan, prioritize, and schedule application deployment and enhancement requests, while providing direction and guidance to the applications staff.

• Maintain a keen eye on the applications available in the legal space. Challenging the applications in use, ensuring the Firm is keeping pace with technology.

• Continuously development and maintain the upgrade roadmap for the Firm's applications. Work with NetOps and Desktop Engineering to keep applications patched and operating on current versions.

• Accountable for availability and performance of the applications portfolio, including ownership of incidents and release management.

• Drives stakeholder satisfaction by delivering quality applications and support with controlled and planned change management.

• Own project roadmap and communicate project status to CIO and peers.

• Partner with peers to ensure proposed solutions align with information, technology, infrastructure, business, and security architectures.
Training

• Consult with all areas and levels of Firm personnel to identify educational opportunities.

• Build out education plans for applications and systems in use at the Firm.

• Identify tools and methodologies to aid in the delivery of cost-effective education.

• Manage all training vendor products in use and overall relationships.

• Design methodology to track and measure the education programs success.

• Analyze data from our Service Desk system, and from user surveys and committee meetings to help identify education opportunities.

• Serve as liaison for training vendors during major rollouts.

• Keep a keen eye on trends in the industry to ensure the education programs are evolving and innovative.
Other Responsibilities

• Assist in establishing and maintaining budgets.

• Responsible for other special projects and other duties, as assigned.
#LI-DO1