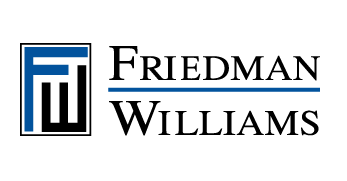 Litigation Paralegal Washington DC
Job ID: 15767
Our client, a top national litigation boutique law firm with offices in Washington, D.C.; Tampa, FL; Baltimore, MD and New York, NY is seeking a Litigation Paralegal. The Litigation Paralegal is a core member of our litigation, investigations, and trial teams.
Essential Duties and Responsibilities

• Draft, review, and analyze legal documents as requested by attorneys.

• Maintain pleadings, files, calendars, and other case material in electronic databases.

• Gather and circulate case materials to the project team.

• Arrange filings, mailings, and service of process with appropriate courts, government agencies and other parties.

• Legal and factual cite checking, including creating Table of Authorities, Table of Contents, shepardizing and editing briefs to Blue Book standards and applicable court rules. Expert-level cite-checking proficiency is preferred.

• Support all stages of litigation, including e-Discovery, e-filing, and trial preparation activities.

• Work in conjunction with others to create and maintain document review platforms (Concordance and Relativity experience preferred).

• Interacts with clients and outside vendors, expert witnesses and other law firms to gather and share information or data.

• Under attorney supervision, perform research (factual, legal, internet, and other) and analyze documents to identify issues and relevant information. Compile information and prepare documentation that details key findings.

• Prepare for and attend depositions, hearings, trials, and arbitrations. Coordinate assembly of exhibits and appendices for pleadings, witness materials, depositions, and trials. Summarize deposition and trial exhibits and transcripts.

• Obtain services from outside contractors, including court reporters and filing services. Process billing and disbursement paperwork in connection with those services.

• Act as liaison for the project team with support departments and other offices in the firm.

• Perform other work-related duties as assigned.
Supervisory Responsibilities

• This job has no supervisory responsibilities.
Education and/or Experience:

• Bachelor of Arts or Bachelor of Science degree from an accredited institution is required.

• A minimum of two years of paralegal experience or paralegal certification is required.