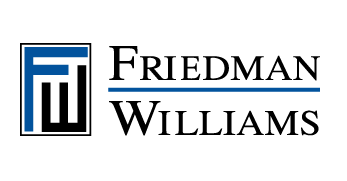 Trusts & Estates Paralegal New York NY
Job ID: 15312
Job Description

Our client is an established and expanding midsized firm located in Midtown. Their trusts and estates and elder law group is seeking a highly skilled and motivated Trusts and Estates Paralegal to join their team. This role involves managing estates and trusts administration and assisting with elder law planning. We are looking for a candidate with the ability to handle estates from probate to final accounting, assist with Medicaid applications, and contribute to estate tax preparation and tax-related elections. 
Responsibilities:
Identify, gather, and value assets for estate administration.
Assist with estate administration by preparing various probate, court, and accounting documents.
Prepare and assist with Medicaid applications.
Prepare accountings for both estates and trusts.
Prepare estate tax returns, including federal and state estate tax returns.
Handle ancillary estate administration for nonresident alien decedent estates.
Review and interpret wills and trust agreements in collaboration with attorneys to implement the estate and trust administration plan and fund trusts.
Conduct basic research using reference materials and other resources.
Interact with clients, court personnel, and client advisors.
Coordinate with executors, trustees, and fiduciary accountants for asset valuation, appraisals, estate tax returns, and distributions.
Prepare documents for judicial or non-judicial settlement and draft some testamentary documents.
Education and Experience:
Bachelor's degree required.
Paralegal certification or equivalent required.
No law firm experience necessary, but a strong work ethic and willingness to learn are essential.
Strong numerical skills and attention to detail are required.
Ability to learn and use advanced software programs and new technology, and willingness to seek training to improve skills.
Good understanding of basic business relationships and client confidentiality principles.
Experience with Microsoft Office (Outlook, Word, Excel, PowerPoint), PDF software, scanning and production utilities, and document management software preferred.
Familiarity with court and regulatory agency procedures preferred.
Experience with tax preparation and accounting software (e.g., OneSource) preferred.
Salary Range $90,000-$120,000

For immediate consideration, send your resume to Amir Aly at aaly@grantmaxie.com