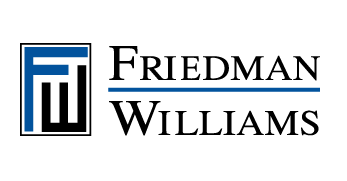 Business Development Coordinator New York NY
Job ID: 15132
Position Description: Provide support to the Senior Business Development Manager and Chief Marketing Officer. We are looking for a detailed-oriented business development coordinator to join our dynamic marketing team. Our team supports multiple practice areas, working closely with advertising, data privacy, labor & employment, real estate and litigation practice groups. Having to support several practice areas means strong organizational and project management skills and the ability to work effectively with various stakeholders will be highly valued. Position reports to Senior Business Development Manager.

This position involves "face time" opportunities with attorneys and managers of the firm, so the successful candidate will have great interpersonal skills and a calm demeanor.
Responsibilities

Business Development Support

• Provide support in preparing tailored pitches and responding to RFPs

(coordinating content and materials) as well as assemble standard

pitch kits requested by attorneys for prospective clients/referral sources

• Maintain the pitch tracking log for wins/losses

• Assist with client presentations (PowerPoint) as needed

• Assist in compiling research on potential clients/markets as requested

• Creation and maintenance of practice group and industry mailing lists;

maintain the firm's CRM system
Content/Collateral Management

• Coordinate directory submissions, including matter collection,

coordinating references, updating biographies and drafting/editing

content as needed, as well as obtaining ranking badges

and keeping track of rankings, etc.

• Prepare interview notes for attorneys in preparation

for submission research interviews

• Maintain and update business development materials (representative engagements, client lists, etc.) including the tracking and maintaining of the expertise/matters database (Deals & Cases Knowledge Management), assist in data collection from attorneys, tracking and reporting of data.

• Review new firm clients and identify client and representative engagements lists for updating/tracking.

• Maintain the collateral tracking log and firm's proposal system (Proposal Pilot)
Event Support

• Track attendance, name tag creation, code attendee lists to identify business development targets and staff events

• Work with Business Development Manager on post-event follow-up activities.
Knowledge, Skills and Abilities Required

• Bachelor's degree preferred, with at least 2 years' experience in a marketing or business development role in a law firm or similar professional services environment a strong plus

• Strong writing, editing, oral and written communication, interpersonal and analytical skills

• Strong organizational skills, ability to manage multiple projects simultaneously, work on tight, shifting deadlines and under pressure.

• Very keen eye for detail, particularly for proofing and editing, as well as list management

• Ability to work collaboratively with individuals at all levels of the organization

• Ability to identify potential issues and exercise sound judgment and discretion

• Advanced proficiency in Microsoft Office Suite including Word, PowerPoint and Excel.

• Advanced proficiency in internet-based research.
Preferred Skills and Qualifications

• Proficiency in experience databases such as ContentPilot Deals and Cases and Proposal Pilot

• Proficiency in email marketing platforms such as iContact or Constant Contact

• Proficiency in CRM systems such as ContactEase
If interested in this position please send your resume to atreppeda@friedmanwilliams.com