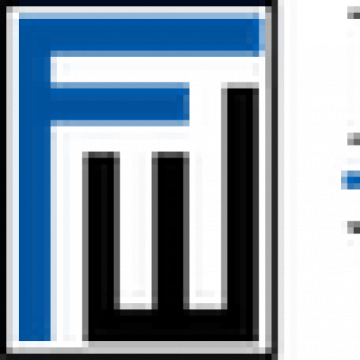 Business Development Manager New York NY
Job ID: 15037
Reporting to the Director of Business Development, this position will work with the Transactional & Advisory Group practice-area partners to develop and execute on the business development activities in support of the firm's strategic initiatives.


Office Location: New York, NY (preferred) or Roseland, NJ Amount of Travel Required: Some travel between Roseland, Washington DC, CA and NY offices.
Essential Job Requirements:

• Act as advisor to partners to assist them in increasing their brand, practice and visibility and achieve their individual business goals.

• Proactively identify and respond to appropriate new business opportunities, including opportunities for internal cross-marketing and joint business development initiatives.

• Maintain a strong knowledge of key clients and market forces, including business trends and competitive landscape.

• Collaborate with partners in the collection and sharing of knowledge relating to skills and experience to enhance understanding of practice area and raise client service/delivery standards.

• Create and maintain existing client, deal and matter list/database.

• Source, plan and execute business development events (including but not limited to speaking engagements, conference, panels).

• Responsible for being the single point of contact for partners for marketing-related needs.
Profile Raising:

• Market the services and expertise of the practice group through the development and deployment of thought leadership content and other profile-raising opportunities.

• Coordinate with the PR team on press releases, pitch story ideas and provide spokespeople to reporters as appropriate; track published articles and consider social media strategy around key projects.

• Manage practice group awards and rankings, including oversight of submission to Chambers and other high-profile publications; assist NJ, Utah, and CA offices in articulating key messages for directory submission and share best practices in the submission process.
Client Development:

• Conduct and promote post transaction reviews in order to obtain client feedback and assist in improving client service.

• Support the preparation of responses to client's request for proposals or information on the practice group and in preparing partners for business development meetings with clients and prospects.
Requirements Skills, Knowledge, and Abilities:

• A minimum of five years' experience in a marketing / business development role, preferably in a professional services firm.

• Demonstrate high-level energy and professionalism representing the company.

• Hungry to work in a fast-paced, entrepreneurial business environment.

• Proven track record of success in past roles and experiences.

• Excellent verbal and written communication skills.

• Excellent project management skills.

• Ability to effectively manage competing priorities.

• Strong judgement and ability to make well-reasoned independent decisions.

• Advanced understanding of strategic marketing and communications. • Self-motivated and independent, able to work with minimum supervision.

• Strong interpersonal skills, including ability to influence others.

• Strong attention to detail.