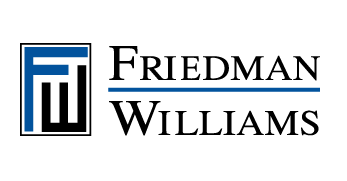 Pitch Manager Cleavland OH
Job ID: 14439
We are seeking a Pitch Manager to join our team. Working closely with lawyers throughout the firm, business development managers and other members of the Global Pitch Team, this role will utilize best practices and related tools to prepare responses to proposal requests and develop other materials to assist with business development, retention and expansion efforts. This role can be based in any of our Eastern US offices with a preference of Cleveland, Ohio. The person in this role will be responsible for providing pitch support on a global basis with an emphasis on support across the Americas including multi-practice and multi-jurisdictional pitches.
Some of the responsibilities will include:

• Preparing responses to proposal requests including working directly with the lawyers and business development staff.

• Facilitating a formal go/no-go assessment process for bids and tenders, including coordinating the appropriate involvement and organizing planning meetings with firm leadership, partners, finance, research/information services and other business development colleagues.

• Preparing quality bid documentation under tight deadlines.

• Managing project timelines including deadlines for draft reviews, deliverables from other team members and final submission of proposals.

• Ensuring the quality control of bid documentation by BDMs and, where relevant, advising on best practices and approach.

• Participating in bid scoping and debriefs with external clients and the bid teams.

• Helping to prepare partners for face-to-face pitch presentations.

• Develop content for use in a global pitch databank.
We require a Bachelor's degree from a four-year college or university. The individual will preferably have a minimum 5 years of bid experience or business development experience in a similar role, ideally within a professional services organization. An understanding of the legal environment is preferable. The ideal candidate is a motivated self-starter who is able to focus on multiple projects at one time and ensure that all deadlines are met. They must have excellent verbal and written skills along with the ability to read, analyze, and interpret business and financial reports. We are seeking an individual who has proven success presenting information to working group teams, and others in leadership roles in the firm.
If interested in this position, please send your resume to atreppeda@friedmanwilliams.com