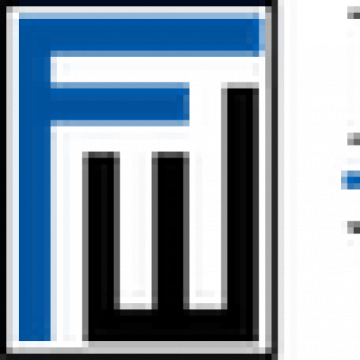 IT Support Specialist II – Miami Miami FL
Job ID: 16309
POSITION SUMMARY: The IT Support Specialist II is part of the IT Department, responsible for inperson, telephone, software and hardware support of all firmauthorized technology and relatedservices, including troubleshooting and resolving technical problems. The IT Support Specialist II is a prominent IT Department emissary to the rest of the firm as they support our attorneys and staff on a wide range of technology issues typically found in large law firms – especially related to the processing legal documents. The IT Support Specialist II supports the firm's IT System Engineers on an asneeded basis and must be able to resolve Help Desk trouble tickets quickly, pleasantly, and efficiently. The expectation is that the IT Support Specialist will handle an average of approximately 40 to 60 trouble tickets each week. This position provides new hire onboarding,

deskside coaching to attorneys and staff on the use of all the firm's supported technology and onsite technology support at remote trial sites from timetotime averaging once or twice each year.
KEY RESPONSIBILITIES:

SPECIFIC DAILY RESPONSIBILITIES

• Resolve enduser calls on the phone, email, or in facetoface interactions, including issues with applications, computer hardware, printers, mobile devices, telephones, and basic network access.

• Record each user ticket as it occurs, monitor the firm's ticket queue dashboard, and resolve all assigned IT incident tickets using the firm's IT Service Management System. Each SSII is expected to record and process approximately 40 to 60 tickets per day. Resolve escalated local office or group assigned incident tickets.

• Use the firm's knowledge base of prior experience or consult other IT team resources to resolve incident tickets, including contributing new articles, as appropriate and under the direction of their supervisor.

• Escalate tickets as specified in the firm's knowledge base to appropriate support teams, when needed.

• Followup on open issues in each ticket with appropriate escalation teams and provide regular progress updates to customer.

• Refer risks to the firm's information security to the firm's IT Security Team and validate users requesting changes to their account or resetting their password.

• Record issues and document troubleshooting efforts using the firm's IT Service Management System.

• Conference room setup with video conferencing equipment, projectors.

• Tracking of leased hardware and purchased inventory.
PERIODIC RESPONSIBILITIES

• Participate in monthly IT maintenance server and desktop updates, and annual firelifesafety shutdown testing.

• Perform lease returns, including preparing hardware to replace items that are due back to be returned, scheduling retrieval of old hardware from users, and wiping hardware prior to returning to leasing company.

• Participate in oncall rotation, responding to afterhour calls within firmdefined service levels.

• Work with IT team members on testing software applications, firm deployed images, and updating technical documentation.

• Assist with employee onboarding, including setting up PC, Phone, and creation of and testing new accounts.

• Submit new knowledge base articles, when appropriate.

• Maintain server room and intermediate distribution frame rooms, including racking/de racking equipment.

• Maintain guest offices, including keeping guest computers freshly imaged.

• Participate in trial support rotation, requiring occasional travel to remote trial sites for extended periods of time.

• Coordinate with trial teams, trial logistics staff, and thirdparty vendors to identify, procure, install and thoroughly test technical equipment and services in remote trial settings and within firm offices.

• When working from home you will take part in providing global support through the Help Desk.
CANDIDATE QUALIFICATIONS:

MINIMUM REQUIREMENTS

• Minimum 2 years' experience supporting technology in a large law firm.

• Expert proficiency in the Microsoft Office 2013/2016/2019/365 suite, particularly Word.

• Proficiency supporting Citrix, including performance and connectivity issues.

• Proficiency with commonly used legal applications including document management systems, legal template and numbering software, document comparison software, timekeeping software, and Adobe Acrobat Professional.

• Expert proficiency in support of the Microsoft Windows operating system.

• Proficiency in File and Print servers, IP Printing, network scanning technologies.

• Willingness to travel to remote trial sites and work additional hours as necessary, including weekends and holidays.
DESIRED QUALIFICATIONS

• Bachelor's Degree.

• International law firm experience preferred.

• Ability to install, service and support Dell computer hardware.

• Ability to support maintenance activities in Active Directory, including creation and removal of user accounts.

• Ability to administer distribution lists, mobile devices, and mailboxes within Microsoft

• Exchange Administrator console.

• Experience troubleshooting Microsoft Windows 10.

• Excellent analytical and problemsolving skills. Ability to work independently and in a team environment, follow detailed instructions, and meet established deadlines.

• Excellent communication and organizational skills, including the ability to interact effectively with a diverse range of customers in a calm and professional manner always, particularly under pressure.

• Ability to quickly learn new software applications and legalspecific software packages.

• Excellent time management, prioritization, and organizational skills, including the ability to

• manage multiple assignments simultaneously and work effectively in a fastpaced and high-pressure environment.

• Team player with a strong sense of customer service.

• Reliable and consistent attendance.

• Perform additional duties and functions as requested.

• Ability to maintain a high level of confidentiality.

• Ability to speak multiple languages preferred.