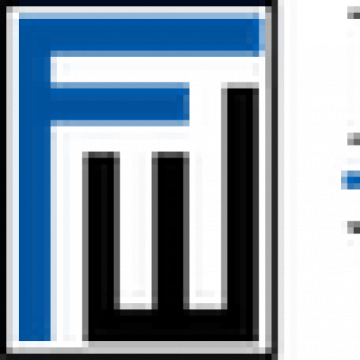 IT Specialist – NJ
Job ID: 15621
This firm has a new opportunity available for an experienced Information Technology Specialist. Our Specialist will be responsible for the daily support and maintenance of our office-based technology, including all conference room, collaboration room and desktop-based communication technologies. The selected individual will provide support for desktop and laptop computers, thin clients and mobile devices as well as support on voice- and video-based applications and services. This position requires daily onsite support.
Our Specialist will:

• Manage and support conference room technology that is deployed firmwide.

• Provide ongoing support for all video conferencing services as well as coordinate A/V logistics and setting up audio visual equipment and conference rooms in accordance with scheduled events.

• Manages, maintains and supports all office based technology including but not limited to desktop-based hardware, mobile devices (Android, Apple), printer and copiers.

• Supports Windows and Apple based laptops, local wired and wireless network support and troubleshooting.

• Maintain and track technology service requests via the Firm's tracking and support system as well as inventory of all office based technology including A/V and desktop equipment in each office.

• Resolve, escalate, document and follow up on user-related outages and incidents.
Required Skills

The ideal candidate will possess excellent organizational, interpersonal and communication skills, and have the ability to multitask without loss of efficiency or accuracy. Exercise independent judgement to identify solutions to challenges as they arise and make sound decisions. Must be able to work beyond the standard scheduled hours, as needed.
Required Experience

A minimum of 5 years of work experience related to Audio/Visual and Collaboration solution support and a thorough understanding of desktop and mobile computer hardware and network technologies. Previous experience working in a law firm or professional services environment and a Bachelor's degree in a technology-related field of study preferred.

This firm is committed to increasing diversity in the legal profession and to supporting the communities where we live and work. People from all backgrounds are valued and integrated into every part of the firm. Diverse candidates including women, people of color and members of the LGBTQAI+ community, veterans and individuals with disabilities are encouraged to apply.

The health, safety and well-being of our firms community is a top priority. Therefore, all lawyers and staff are required to be fully vaccinated as a condition of employment. We believe this is the most prudent position to take in order to meet our obligation to provide as safe of a workplace as possible. The firm will provide exemptions and accommodations for medical and religious reasons consistent with applicable law.

The firm is not accepting resumes from search firms for this position.