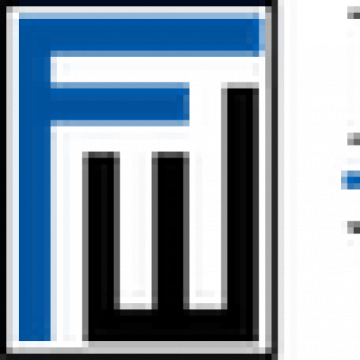 IT Service Desk Manager Denver
Job ID: 16859
Our client, a national law firm of 600+ employees, is seeking an IT Service Desk Manager to provide leadership, supervision, and coaching to the firm's IT Service Desk team. This individual will be responsible for the daily execution of multiple ITSM processes including Incident Management, Request Fulfillment, Asset Management, and others.
Duties and Responsibilities

• Coordinate and ensure your team's successful execution of service management processes, meeting objectives of responsive service, prompt and knowledgeable resolutions, and timely and professional communications.

• Build and maintain strong working knowledge of applications, processes, and services supported by your team; be a technical mentor to staff and assist in problem escalation and resolution.

• Regularly provides performance feedback to team members and provides ongoing coaching on their professional development and career objectives

• Monitor and sustain the Key Performance Indicators (KPIs) and Service Level Agreements (SLAs) supporting the delivery of IT services.

• Manage Service Desk team members' shift schedules to ensure appropriate availability for support demand.

• Review customer feedback and logs of support calls and issues to identify opportunities for coaching, training, acclaim, or process/procedure enhancements.

• Collaborate on process improvements initiatives and facilitate process changes within your team to ensure ongoing process adherence.

• Create process and procedure documentation, and drive team members to create and update documentation independently.

• Communicate and maintain a sense of urgency in team members appropriate for their given assignments.

• Cultivate professional work relationships with key stakeholders to establish credibility with the business and enhance IT's ability to implement change.

• Foster a culture of service, respect, knowledge sharing, and cross-training.

• Lead recruiting and hiring efforts for the Service Desk team in collaboration with others in IT management.

• Be the champion of creating positive customer service experiences.

• Other duties as required.
Qualifications

• Bachelor's degree in a related field or equivalent combination of education and experience

• Minimum 3 years of experience in a supervisory capacity in technical support or related discipline required

• Minimum 6 years of experience in a technical support role required

• Strong technical understanding of Microsoft, PC, laptop, and general TCP/IP networking technologies

• Strong analytical process and understanding of complex troubleshooting methodologies

• Ideal candidates will have previous experience supporting iManage and other applications common to law firms or other professional services firms

• Demonstrated attention to detail and a reputation for having high standards and routinely going above and beyond customer expectations

• Demonstrated effective and polished written communications skills, targeting content to the given audience and demonstrating excellent spelling, grammar, and proofreading skills

• Ability to inform, educate, and influence others to support goals and initiatives

• Proficiency in independently breaking tactical objectives into necessary tasks.

• Ability to effectively delegate, prioritize, and manage own workload as well as that of your direct reports

• Intrinsic desire to improve the performance of one's self and team

• Demonstrated ability to identify, track, and manage meaningful performance metrics.

• Demonstrated ability to remain level-headed in high-pressure situations and effectively triage problems, identify appropriate courses of action, and coordinate effective responses

• Strong customer service and interpersonal skills, with experience in managing customers in high-stress situations, and demonstrating good use of empathy and assertiveness

• Related technical and professional certifications preferred