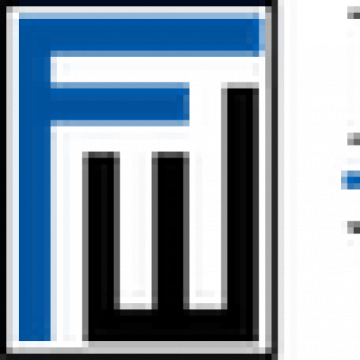 IP Litigation Specialist Chicago IL
Job ID: 16813
Job Title: Intellectual Property (IP) Litigation Specialist
Department: Practice Support
Job Summary: The IP Litigation Specialist is responsible for efficiently and effectively handling advanced-level work in the area of intellectual property litigation. The role requires a minimum billing commitment of 1600 hours per year and involves assisting attorneys with significant cases, providing case management, performing complex research, analysis, and drafting documents, and managing discovery processes.
Responsibilities:
Assist attorneys with handling significant cases and complex work [1].
Provide case management for patent litigation in federal district courts, appeals before the Federal Circuit Court of Appeal, and actions before the U.S. International Trade Commission and Patent Trial and Appeal Board.
Perform complex factual research, analysis, and drafting of documents [2].
Analyze, index, and summarize documents, data, and depositions as required by team attorneys and/or clients.
Draft correspondence, memoranda, and pleadings.
Manage discovery process for all phases of discovery and trial preparation, including coordination of electronic and paper discovery, patent file histories, depositions, and transcripts. Schedule and track depositions, filing deadlines, and other case-related deadlines.
Prepare for and attend depositions.
Provide trial support on active litigation matters, including preparation of witness binders, deposition designations, and electronic presentations and materials for use by team attorneys.
Coordinate all trial logistics, including setting up the war room(s), reserving hotel and office space, and securing necessary equipment and supplies.
Prepare redaction logs, privilege logs, production logs, and exhibit lists as appropriate. Troubleshoot and identify potential concerns, determine solutions or alternatives and develop/implement a resolution.
Qualifications:
Bachelor's Degree or equivalent training and experience [3].
Minimum of seven (7) years of directly related experience.
Demonstrated ability to communicate clearly and effectively, both orally and in writing.
Substantive knowledge of Intellectual Property law.
Strong interpersonal skills.
Ability to follow instructions effectively from a diverse group of clients, lawyers, and staff.
Intermediate knowledge of Microsoft Office Suite (Word, Excel, PowerPoint, etc.).
Demonstrated ability to organize and prioritize work to meet deadlines and daily requirements.
Ability to represent the firm with honesty, integrity, and professionalism.
Demonstrated understanding of firm filing and case organization procedures.
Ability to analyze and interpret information from various sources, and apply critical and creative thinking to draw conclusions or develop solutions to complex problems.
Ability to adapt to changing priorities and maintain a productive and committed work effort while meeting deadlines and managing workload. 
For serious inquiries only, email me your resume to Amir Aly at aaly@grantmaxie.com