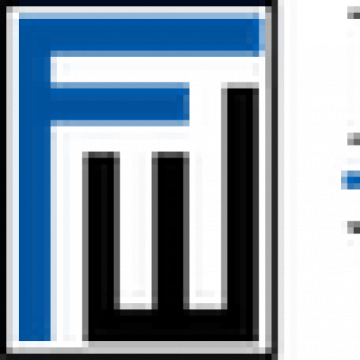 HR Manager & Business Partner Boston MA
Job ID: 15925
Acts as a high touch, service-oriented Human Resources Business Manager/HR Business Partner on the Professional Staff Human Resources team. This role will provide practice and section managers as well as paralegal managers and other assigned internal business groups with a wide range of dedicated HR support. The role's aim is to work alongside the section, practice and administrative managers to maximize business results by driving employee engagement and motivation. Finally, this role will help to develop and drive consistent, effective, and legally compliant HR policies and professional development programs across the business functions.
This position reports to the Director of Human Resources.
Vaccination against COVID-19:
Providing proof that you are up to date with your COVID-19 vaccination is a requirement of employment, unless you have a medical or religious basis precluding vaccination for which you are legally entitled to an exemption and that the exemption can be accommodated by the firm. Consistent with this requirement, prior to your start date, you will be required to provide proof that you have received all recommended doses in the primary series and one booster when eligible. Generally, we consider an employee eligible for the booster if they completed the primary series of the vaccine at least six months ago and have not tested positive for COVID-19 in the prior 90 days. Getting a second booster is not necessary to be considered up to date at this time.
Responsibilities:
Support the section managers, practice managers, paralegal managers and other assigned internal business group managers with performance management, policy interpretation, employee relations issues and professional development.
Proactively liaise with assigned internal managers to develop trust and strong/ productive working relationships; become known as the "go to" person for all areas of human resources.
In coordination with the business managers and the Director of Human Resources, provide guidance on employee relations matters, including performance issues, flexible work arrangements and leaves of absence.
Demonstrate flexibility in supporting assigned internal client groups as business and HR priorities change.
Support the annual paralegal and professional staff performance review process, including facilitating the use of evaluation software (viDesktop), and ensuring timely completion of reviews.
Draft performance improvement plans and memos.
Participate in performance management and involuntary departure meetings.
Collaborate with Director of Human Resources to coordinate professional staff training programs, particularly for managers.
Maintain paper and electronic files in compliance with current firm policies.
Proactively participate in training opportunities to advance skill levels and remain current with trends in HR and changes in employment law.
Assume additional responsibilities as requested.
Qualifications:
Bachelor's degree required.
7+ years of experience as an HR Business Partner, HR Generalist or related role with an emphasis on resolving employee relations issues, preferably in a professional services environment.
Experience managing and/or supporting paralegals a plus.
Excellent technical skills, including proficiency in MS Office (Word, Excel, PowerPoint, Outlook).
Strong analytical skills; ability to manipulate, analyze and interpret data.
High level of integrity and honesty.
Experience guiding/managing employee relations and job performance issues.
Outstanding sense of client service.
Excellent written and verbal communication skills; strong organizational and administrative skills.
Excellent attention to detail and ability to execute through to completion.
Ability to maintain confidentiality and handle highly confidential matters with discretion.
Creative and logical problem solving skills and reasoning ability.
Ability to work under pressure, successfully manage competing demands, and meet various deadlines.
Demonstrated ability to professionally interact and collaborate with colleagues at all levels.
Experience with performance review applications, particularly viDesktop/viEval, preferred.
Ability to quickly learn new applications and software.
Ability to work well independently and as part of a team.
Enthusiastic, proactive, and positive attitude.
Must be self-motivated to produce quality work.
This role requires 60% in office presence; remote work is permissible 40% of the time.