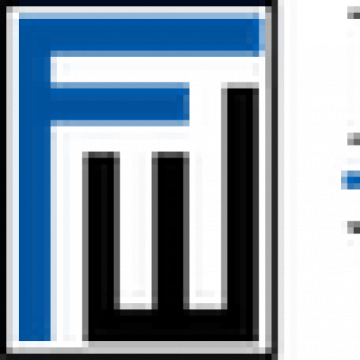 HR Generalist Washington DC
Job ID: 16103
General Description: This firm is currently looking for a talented Human Resources Generalist to become a core member of our Human Resources team. The Human Resources Generalist will be part of a dynamic department, reporting to the CHRO and COO. In this role, the Human Resources Generalist will be responsible for performing HR related duties in supporting the following functional areas: health and welfare benefits, training

and development, performance and compensation, recruitment and onboarding, employment law compliance, etc. Confidentiality, excellent judgment, and discretion are of the utmost importance.
Essential Duties and Responsibilities:

• Performs benefits administration including but not limited to: Schedules and participates in all benefits-related meetings (new hire orientation, open enrollment, annual 401(k) trustee and participant meetings, Health & Wellness Fair, Lunch and Learns, etc.); claims resolution, and change reporting. Reviews and reconciles all insurance invoices. Serves as liaison to the payroll department regarding all payroll changes; assists with the reconciliation of insurance invoices. Updates and maintains the HRIS database. Assists with the annual Forms 5500

filings and 401(k) audit. Manages the firm's wellness program including but not limited to scheduling webinars, challenges and activities. Maintains relationships with insurance carriers and assists with resolving benefits issues.

• Works closely with the CHRO and administrative managers on position vacancies and job descriptions; manages incoming resumes; schedules and conducts interviews; makes recommendations on candidates who should be hired; performs reference checks, extends employment offers, prepares regret letters; establishes relationships with employment agencies; conducts review of agency contracts and negotiates fee agreements. Works closely with the Conflicts Department to ensure all new hires have completed the conflicts clearance process and are cleared to join the firm on scheduled start date.

• Provides administrative support to Chief Operating Officer / Chief Financial Officer.

• Maintains and tracks attorney bar memberships.

• Facilitates the timely administration of the 90-day and annual employee performance evaluation processes utilizing the firm's evaluation software; assists with updating employee compensation spreadsheets.

• Assists with compiling and completing various departmental surveys including but not limited to salary and benefit surveys.

• Schedules and conducts exit interviews of terminating attorneys and staff.

• Assists with maintaining and communicating the firm's policies and procedures.

• Identifies, recommends and plans H.R. Sponsored events (i.e., Holiday Party, Bowling Happy Hour, Staff Appreciation Week, etc.).

• Maintains and updates all employee files within the document management and human resource information systems.

• Conducts ongoing assessments of whether the firm is in compliance with all federal, state and local legal requirements in all jurisdictions where Zuckerman Spaeder has offices, by reviewing existing and new legislation; assists with enforcing adherence to requirements;

manages the posting of all labor law posters within each office.

• Actively works to create and maintain the positive reputation of the Human Resources Department; accepts ownership for accomplishing new and different requests; exploring opportunities to add value to job accomplishments.

• Manages client expectations by communicating project status and issues and resolving concerns.

• Participates in professional organizations (ALA and SHRM) and approved webinars /seminars; reads professional publications, maintains personal networks.

• Other duties and special projects as assigned.

• Supervisory Responsibilities: This job has no supervisory responsibilities.

Qualifications:

• To perform this job successfully, an individual must be able to perform each essential duty

satisfactorily. Must be willing to adapt to changes in strategy with little notice; ability to balance

competing demands in a fast-paced environment.

• Ability to build rapport and collaborative relationships across the firm and to act as a trusted

advisor to employees.

• Must be proficient in MS Word, Excel, accurate typing; professional and discreet work manner;

excellent organizational and communication skills; detail-oriented; ability to juggle competing

priorities and multi-task.
•Competencies: The following are competencies required to be successful in this position:
•Adaptability: Willing to adapt to changes in strategy with little or no notice; ability to balance competing demands in a fast-paced environment.
•Customer Service: Ability to work in collaboration within a group or independently to ensure customer satisfaction and that their needs are being met; ability to understand internal customer concerns and build trust.
•Diligence: Ability to apply organizing strategies to ensure projects are appropriately prioritized, and resources are used effectively and efficiently; performs independently with little supervision.
•Effective Communication (Written and Verbal): Ability to communicate clearly and coherently, interpreting information and adapting communication to suit particular situations and audience needs.
•Ethics: Keeps employee and firm client information confidential at all times; understands and implements general rules of ethical behavior applicable to legal personnel.
•Interpersonal Skills: Ability to build rapport and collaborative relationships across the firm, administrative departments and timekeepers; ability to act as a trusted adviser to employees.
•Technology Skills: Must be proficient in Microsoft products, performance evaluation and time and attendance software, and HRIS; ability to operate office technology is required.
Education and/or Experience:

• Bachelor's degree in Human Resources Management, or related discipline, and a current HRCI (CP or SCP) or SHRM (PHR or SPHR) certification are required. Minimum three years of experience in general Human Resources practices in a law firm or similar professional services setting is preferred; proven knowledge of benefits administration and understanding of HR best practices; knowledge of state and federal labor and employment laws; experience with Human Resources Information Systems (i.e., Paylocity, Paycom, ADP).

• Language Skills: Ability to read and comprehend simple instructions, short correspondence and memos. Ability to write simple correspondence. Ability to effectively present information and respond to questions in one-on-one and small group situations to attorneys and other employees.

• Reasoning Ability: Ability to apply common sense understanding to carry out simple one- or

two-step instructions. Ability to deal with standardized situations with only occasional or no

variables.

• Physical Demands: The physical demands described here are representative of those that must be met by an employee to successfully perform the essential functions of this job. While performing the duties of this job, the employee is regularly required to talk or hear. Specific vision abilities required by this job include close vision and ability to adjust focus. This would require the ability to life files, open filing cabinets and bend or stand on a stool as necessary. Reasonable accommodations may be made to enable individuals with disabilities to perform the essential functions.
Work Environment: The work environment characteristics described here are representative of those this position encounters while performing the essential functions of this job. Reasonable accommodations may be made to enable individuals with disabilities to perform the essential

functions. The noise level in the work environment is usually moderate.
FLSA Status: This is an Exempt position that consistently requires the exercise of discretion and independent judgment with respect to matters of significance.