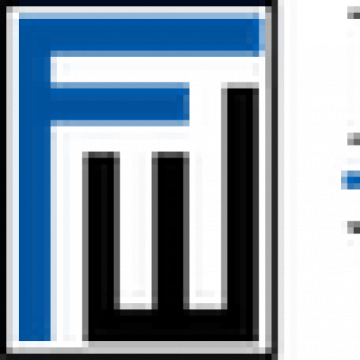 Executive Support Technician New York City
Job ID: 16913
Looking for an Executive Support Technician to work in our New York office. The technician will be responsible for providing best in class executive support for employees, including direct support of C-Level Executives.
This is a key role, interfacing with executives and clients between the Technology department and across business units. A successful candidate will be technically adept, handson, a selfstarter, passionate about technology, communicative, and collaborative.
The Executive Support Technician is required to maintain a high degree of professionalism and discretion, have superior hardware and software skills, and possess strong interpersonal skills. A SNAPSHOT OF YOUR RESPONSIBILITIES Work within the Executive Support team to provide best in class, white-glove support to the Executives and their assistants in the New York office and satellite locations.
Provide hands on support in desktop hardware, software, mobile, audio/visual, and networking issues and provide complete follow-through to successful resolution. Be proactive in identification of problems to reduce end user downtime. Plan, schedule and execute computer equipment installations, imaging, upgrades and replacement projects. Provide white glove support during the onboarding and offboarding of executive and assistant new hires. Support of special events and executive meetings in house and remote locations requiring travel. Log, update, monitor and follow up on support requests in ticketing system. Act as escalation point for other Technology support team members. Manage and prioritize tasks efficiently, and to the required level of quality, within the context of the objectives supplied by management. Procure, image, and deploy Mac and Windows desktops and laptops.
Minimum 5 years experience in a Corporate Help Desk/Desktop Support environment including support of C-Level Executives. An excellent customer service manner is required, with the ability to handle challenging support situations with a calm and methodical approach. Demonstrate strong technical knowledge and advanced level troubleshooting skills. Detail-oriented to carry out tasks thoroughly with accuracy and consistency. Experience working with Active Directory, Microsoft Office 365 (client and admin functions; advanced Outlook configuration- i.e. delegations, mailbox access, etc), Okta, and Windows and Mac environments, and have a good understanding of networks in a corporate environment. Knowledge of collaboration tools like Box, Slack, G-Suite, and Zoom. Experience with supporting multiple platforms of mobile devices: iOS devices and Android. Knowledge of IOT, automation systems, networking, AV, and infosec best practices. Ability to quickly and appropriately prioritize and/or escalate multiple requests and bring them to successful resolution. Ability to lift and transport moderately heavy to heavy objects, such as computers and peripherals. Excellent interpersonal skills for written, oral and face to face communications.
#LI-CL1
$75,000 to $100,000 Annual