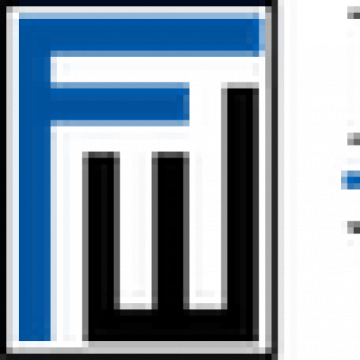 Executive Assistant New York
Job ID: 15772
A leading international law firm with more than 900 lawyers in offices throughout the United States, Europe, Asia and the Middle East is currently seeking an Executive Assistant in their Secretaries department, reporting directly to the Secretarial Manager.
The role will reside in the New York office and will be responsible for providing administrative, concierge-level support to their assigned attorneys. The Executive Assistant is expected to perform all job duties with a commitment to providing superior service to clients and partners, producing quality work products, and maintaining an atmosphere of teamwork and continuous improvement. Above all, the Executive Assistant must fulfill the needs of the office in a manner which is consistent with the Firm's Core Values.
Key responsibilities of this position include:

• Manage full and active calendar of appointments and ensure that members of the practice group are prepared for all commitments.

• Anticipate and assist in prioritizing conflicting needs; handle matters expeditiously and proactively, and follow-through on projects to successful completion, often with tight and conflicting deadlines.

• Assist in preparing administrative and financial presentations and project documents including reports, PowerPoint slides, hand-outs, spreadsheets, etc.

• Perform administrative tasks, including drafting and preparing legal, administrative and other documents (e.g., correspondence, memoranda and project work), processing new client/matter requests, time reports and expense reports.

• Coordinate conferences, meetings and appointments, often involving participants from inside and outside the firm, multiple locations and time zones.

• Coordinate domestic and international travel arrangements, securing air and ground transportation, arranging hotel and/or meeting accommodations, preparing detailed itineraries and travel agendas.

• Copy, distribute, send (electronically and/or via mail, courier or express service), file and otherwise handle completed work.

• Proofread and redline work for accuracy of copy, format, grammar, punctuation and syntax.

• Handle the coordination of personal engagements, various personal errands and ad hoc projects as needed.

• Receive, screen and transmit telephone calls, conference calls and messages to/from attorneys, clients, outside contacts, and staff.

• Coordinate work as needed with office, firm and third-party service departments, including Document Services, IT, Office Services, Conference Services, and Finance.

• Maintain professional and technical knowledge in support of the practice's evolving needs.

• Manage events with outside organizations that request the Practice Group Leader's participation.

• Review and process monthly client bills and coordinate client collection efforts.

• Other duties as assigned in support of the administrative needs of the practice group.
Qualifications (Experience, Knowledge, Skills & Abilities):

• Bachelor's degree required.

• Minimum of five years of relevant executive assistant experience required.

• Excellent written and oral communication skills, including grammar, spelling and punctuation.

• Ability to type at least 70 words per minute with accuracy.

• Thorough knowledge of MS Office applications including Word, Outlook, PowerPoint and Excel.

• Thorough knowledge of the proper preparation of time records, expense reports, check requests, client bills and conflict-checking forms.

• Thorough familiarity with legal terminology pertinent to general legal concepts and specific area(s) of assignment.

• Proficiency with advanced telephone functions, including conference calling and voicemail.

• Excellent telephone manner.

• Familiarity with legal filing and record-keeping practices.

• Strong organizational skills, including the ability to organize self and others.

• Ability to perform clerical tasks with a high degree of accuracy.

• Proficiency on office equipment used on a regular basis including computers, printers, copy machines and telephones.

• Ability to work independently and as a member of a team, take initiative, set priorities and see projects through completion.

• Ability to work effectively in a fast-paced environment, meet deadlines, handle multiple tasks, and respond to changing priorities.

• Ability to establish effective working relationships within the office and firm, and with clients, vendors and others outside the firm.

• Ability to perform mathematical functions – add, subtract, multiply, divide, work with percentages, etc.

• Strong service orientation.

• Unfailing commitment to maintaining confidentiality of firm, client and office information, and adhering to the Firm
If interested, please send resumes to mgarrigal@friedmanwilliams.com