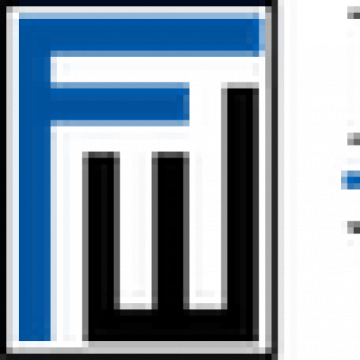 Events Specialist Washington DC
Job ID: 15844
The Marketing Department of this firm has an opening for an Events Specialist in the Washington, DC office. The Events Specialist will be responsible for planning and executing the tactical requirements of firm hosted client events including but not limited to cocktail receptions, client dinners, breakfast and lunch Continuing Learning Education (CLE) seminars, conferences, webinars and other special events of key significance such as the Partner & Counsel Meeting and Practice Group Retreats. The Events Specialist reports to the Director of Special Events in Washington, DC and Special Events Manager in NY.
Responsibilities include but are not limited to:

• Serving as the lead on projects for both in-person and virtual events. Conceptualizing and managing the staging of each event, from the planning and development stages through execution and post-event follow-up.

• Providing logistical event support for all marketing events (i.e., venue and vendor research, contract negotiations, invitation and announcement mailings through Vuture, pre and post event logistics including follow-up and outcome reporting, social media and website postings, menu planning, on-site event staffing, etc.)

• Preparing event proposals, managing approved event budgets and expenses and processing all related payments and invoices.

• Arranging for production of event materials (electronic and print), such as ebooks, bios, name badges, signage, giveaways and promotional items, etc.

• Serving as principal liaison between lawyers, conference services, organizers, regional marketing managers and administrators with regards to all facets of the logistical operations support of multiple programs and events.

• Working with Market Intelligence and CRM teams to refine and improve mailing lists, based on prior interest and attendance; creating targeted mailing lists.

• Evaluating potential sponsorship and speaking opportunities for the firm. Continually evaluating third party conference organizers to determine whether or not they are helping us achieve our goals for events.
Qualifications:

• Bachelor's degree (degree in Marketing, Business, Communications, Events Management or Hospitality preferred) or equivalent experience.

• Minimum of five years of prior event planning experience preferably in a law firm or professional services environment.

• Proficiency in a range of computer software applications, databases, MS-Word, MS-Excel, and MS-PowerPoint; familiarity with ON24, Zoom, Vuture, Cvent and InterAction a plus.

• Outstanding interpersonal and communication skills, both written and oral.

• Ability to manage multiple projects while prioritizing work assignments.

• A self-starter and team player, able to accept direction, yet work independently.

• Ability to effectively interface with all levels of personnel within the organization and with external clients.

• Excellent organizational skills with particular attention to detail.

• Ability to work well under the pressure of deadlines and managing budgets.

• Ability to work in a fast-paced environment while exhibiting a strong attention to detail and meeting deadlines.

Position requires some early mornings, evenings and weekends. May travel to on-site locations to manage all logistical aspects of a meeting.