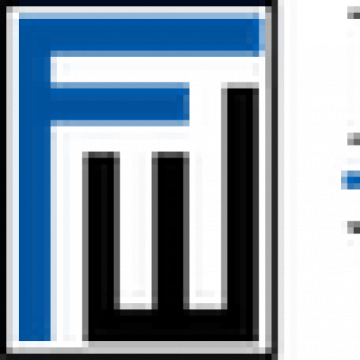 Enterprise Applications Engineer New York
Job ID: 14117
Our client is currently searching for an Enterprise Applications Engineer. This position will be based in the New York office. The Enterprise Applications Engineer will report to the Application Services Manager and is responsible for the for the operational support of Firms business applications. The Enterprise Applications Engineer will work with other IT and business services team members to help drive the roadmap of the Firms business applications.
ESSENTIAL DUTIES AND RESPONSIBILITIES:

Provide administration, operational support, and maintenance for the firm applications that include but are not limited to

M365 including MS SharePoint, MS Teams and OneDrive

Elite Enterprise; Chrome River;

Legalkey Records and Conflicts; Intapp New Matter Intake & Integration Builder

Litera,

Collaboration Platforms Zoom, MS-Teams, SharePoint, Intranet

New Business Intake/Conflicts/Records, Intapp Conflicts, Walls

InterAction CRM

Responsible for upgrades, patching, performance, and vulnerability management for these applications

Own problem identification, analysis and remediation while ensuring minimal impact to the end users.

Be comfortable with automating tasks using scripting languages

Effectively communicate and support the end users.

Provide subject matter expertise on related business processes and functionality.

Respond to incidents in timely manner. Effectively communicate on status, provide ETAs for solutions.

Resolve and escalate issue. Provide workaround or solutions to critical issues.

Define technology processes where none exist and improve the existing processes based on best practices.

Maintain technical knowledge of all supported products through training, documentation, and hands on experience.

Create and maintain application run-books, architecture and workflow diagrams.

Assist with miscellaneous software updates. Coordinate with outside vendors on application upgrades, additions and enhancements.

Participate in weekend work, when required.
QUALIFICATIONS, SKILLS AND COMPETENCIES:

Bachelors degree in Information Systems, Computer Science, Engineering or related field is highly preferred.

Professional certifications a plus.

Minimum 3 years of experience with administering and troubleshooting enterprise applications.

Minimum 3 years of experience with IIS.

Understanding of SSL certificates and web application proxies.

Experience in performance tuning and monitoring using various tools.

Ability to interact and collaborate effectively with team members, technical staff, vendors and internal customers.

Ability to lead, think creatively as well as adapt and contribute to changing environments.

Perform other departmental duties as required by manager.

Law Firm experience is a plus.

Familiarity with VMware Horizon.
DESIRED SKILLS AND EXPERIENCE:

Exceptional customer service skills, and be able to effectively communicate in person and in writing, with partners, associates, secretaries, and other staff and outside parties as necessary.

Ability to meet deadlines and effectively complete assignments.

Ability to concentrate on tasks, make decisions effectively in a high-pressure, deadline-oriented environment.

Willingness to be flexible with time and adjust to a changing work environment.

Ability to use sound judgment and discretion in dealing with highly confidential information.

Ability to work effectively with co-workers in a team-oriented, collaborative environment.