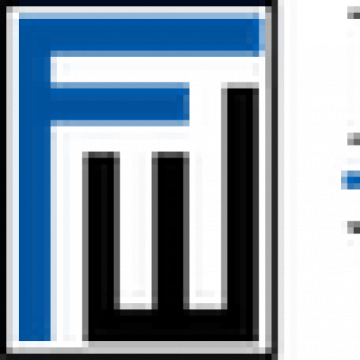 End User Computing Portfolio Manager Washington DC
Job ID: 16937
The End User Computing Portfolio Manager is responsible for overseeing a team of engineers to architect, design, build, maintain, and support the Firm's computing experience worldwide. This team develops and implements strategies to optimize the performance and availability of end-user computing devices. The Firm's users expect their workstations to be reliable, easy to use, secure, and efficient. Since some of these requirements can often conflict with one another, it is the responsibility of the End-User Computing Portfolio Manager to evaluate each of these factors and strike the necessary balance to deliver an environment that delivers an optimal experience for the end-user, without making compromises that add unacceptable risks to the Firm. To accomplish this objective, the End User Computing Portfolio Manager develops a roadmap in close partnership with IT and cross-functional stakeholders, and continually adapts it to accommodate the changing needs of the Firm. The role requires an individual with the skills to think both strategically for the long term and tactically to handle the daily operational needs of the Firm, while fostering a high-performing team culture. The End User Computing Portfolio Manager assesses relative priorities of projects, deploys (and possibly diverts) the appropriate resources as needed, and apprises the leadership team of any risks that may result from a delay in executing projects and other operational activities to uphold gold-standard service
Duties and Responsibilities:

• Oversees an engineering team to deliver the full lifecycle of the Firm's computing experience, ranging from strategic planning through into operational support and maintenance.

• Owns the strategic roadmap for the Firm's end user computing portfolio of solutions and services, maintaining close partnership with other IT and cross functional stakeholders to remain aligned with business needs.

• Manages and leads a team of engineers responsible for providing support services to end-users, including hardware and software installations, configuration, and maintenance.

• Defines end user computing policies, procedures, and standards in coordination with IT and cross functional stakeholders and ensures compliance across the organization.

• Establishes standards metrics and evaluates performance against them (e.g., end-user satisfaction, incident resolution time, service level agreements).

• Oversees work of team members, ensuring quality and timely completion of assigned tasks.

• Trains junior staff, mentors team on best practices, and transfers knowledge of legacy systems and designs.

• Reviews new hardware proposals for the Firms end points and supporting infrastructure and provides input into purchasing and design decisions.

• Reviews software and application proposals, and provides input into purchasing and design decisions. Researches and establishes a point of view on new technologies requiring a shift in approach (e.g., including support for Windows Universal Applications, touch enabled devices, evolving the use of Microsoft 365).

• Proposes plans for incorporating new technology that considers the full support lifecycle and budget, resource, and schedule requirements.

• Proactively partners with the End User Support Services, Regional IT, and other solution teams to identify trends and other opportunities for continuous improvement.

• Anticipates / resolves potential issues before they proliferate enterprise wide.

• Incorporates information security best practices, including but not limited to least privilege management requirements, behavioral based security software, stricter firewall protections, and encryption.

• Researches and presents new initiatives for improving the desktop engineering function to leverage the Firm's investment in strategic technologies to better the overall user experience.

• Manages vendor relationships and contracts related to end user computing services and solutions, actively evaluating performance of services.

• Maintains the ongoing end user computing budget required for achieving established strategic objectives.
Qualifications:

• College degree is preferred, ideally in Computer Science, Information Systems, or a related technical discipline. Master's degree is preferred.

• Appropriate technical certifications are preferred.

• 7+ years of relevant experience, ideally in a large Law Firm setting, a comparable professional services organization, or a legal information services provider.

• Demonstrated experience in information systems management, including planning, budgeting, and implementing end-user computing services.

• Demonstrated experience in a managed workstation engineer role, preferably supporting Microsoft enterprise software and platforms.

• Demonstrated experience driving large technical projects and leading technical staff.

• Demonstrated experience with operating system deployments, task sequences with SCCM for upgrades, and patch management.

• Demonstrated experience with group policy management (e.g., Active Directory).

• Demonstrated experience with scripting languages to enable automation of common support functions (e.g., Powershell, VB, Javascript).

• Experience with configuration / management of distributed file systems.

• Experience managing desktop services with support for multiple browsers and versions.

• Strong service orientation, and an understanding of the importance of developing effective working relationships with users and organizational stakeholders of all levels.

• Demonstrated ability to serve as a change agent, leading and inspiring others to act, especially under circumstances when change is unpopular.

• Strong communications and interpersonal skills.

• Highly motivated, analytical, organized, and efficient.

• Excellent problem solving and debugging skills.

• Ability to work well as part of a team and lead others