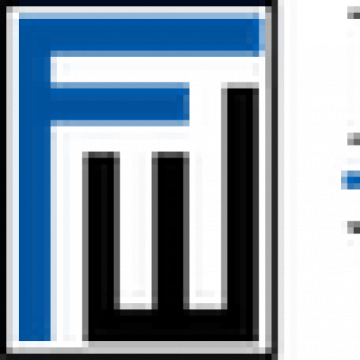 E-Billing Specialist Los Angles CA
Job ID: 16748
Description: As a member of the Accounting Department, the Electronic Billing (E-Billing) Specialist is responsible for processing client bills, answers billing inquiries and assists in the monitoring and follow-up of related billing functions.
ESSENTIAL FUNCTIONS:

• Submit invoices through the e-billing system and documenting progress within the BillBlast e-billing portal.

• Reviews newly opened client matters for assigned attorneys to determine if matters are available through e-billing websites.

• Monitor e-billing daily for new invoices and rejections.

• Ensures successful submissions of e-billed clients and assist with the resolution of any rejections.

• Assist attorneys, Client Service Specialist, and clients with day-to-day e-billing questions and concerns.

• Verifies that client setup, rates, and billing requirements are correct in the eBilling system.

• As required, submits rate requests to related vendor sites.

• Provide updates regarding invoice status to Client Billing Manager.

• Ensures that all tasks are done in accordance with Firm and client billing guidelines and policies.

• Work closely with supervisor and managers to resolve any e-billing or client e-billing issues.

• Provide updates regarding invoice status to Billing Supervisors/Director of Billing.
ADDITIONAL FUNCTIONS:

• Other accounting duties and special projects as assigned.

• Duties, responsibilities and activities may change at any time with or without notice.
QUALIFICATIONS (EXPERIENCE, KNOWLEDGE, SKILLS AND ABILITIES):

Education:

• Bachelors' degree in Accounting, Financial Analysis, Management or related field preferred. High school diploma or equivalent required.
Experience:

• Minimum of three years' e-billing experience in a law firm (preferred) or other professional services organization required.
Knowledge, Skills, & Abilities:

• Ability to utilize various vendor websites and BillBlast system for electronic billing.

• Previous experience with Elite accounting system strongly preferred.

• Excellent customer service skills.

• Must be self-motivated, very detail oriented, highly organized and reliable, have the ability to multi-task with a high volume of work and work well independently as well as in a team environment.

• Ability to prioritize and take initiative to assist as needed.

• Strong oral and written communication skills and accuracy are a must.

• Must be proactive, work well under pressure and excel in a fast-paced environment.

• Professional and courteous communication with clients, attorneys, paralegals and staff are a must.

• Demonstrated experience using related accounting computer systems and Microsoft Office Suite, including Outlook, Word and Excel.
WORK ENVIRONMENT & PHYSICAL DEMANDS:

• This job operates in a clerical, office setting. This role routinely uses standard office equipment such as computers, phones, photocopiers, filing cabinets and fax machines.

• The Firm maintains a COVID-19 vaccination policy. If unvaccinated, a mask will not be required to be worn in the office unless required by local or state government.
PHYSICAL REQUIREMENTS

Sedentary work: Exertion of physical strength to lift, carry, push, pull, or otherwise move objects up to 10 pounds. Work involves sitting most of the time. Walking and standing is often necessary in carrying out job duties.
VISUAL ACUITY

Worker is required to have close visual acuity to perform an activity such as: preparing and analyzing data and figures; transcribing; viewing a computer terminal; extensive reading.