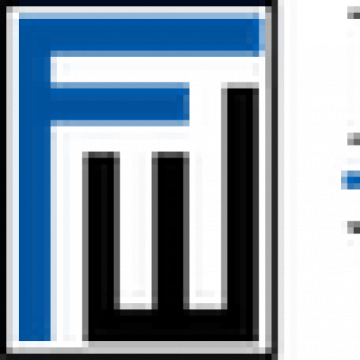 Director of IT Operations Washington
Job ID: 16220
Our client, one of the world's leading and largest intellectual property law firms, is seeking a Director of IT Operations. The individual will be responsible for selecting, implementing, and managing technology systems aligned with the needs of the firm. They will work closely with the Chief Information Officer and other IT stakeholders to identify, create, and implement effective IT solutions.
Responsibilities
Department Operations

• Works with CIO to conceptualizes immediate and long-range IT operational networking needs of the firm, including the implementation of automated solutions resulting in increased productivity, improved efficiencies, and cost-savings.

• Responsible for designing, implementing, and maintaining the organization and structure of the firm's local and wide area networks.

• Oversees network operating systems and the application software available to network users.

• Oversee the procurement process for file servers, software, switches, routers, and all other network equipment as needed. Maintain contract renewal procedures for products and services.

• Communicates networking requirements to firm personnel for completion of networking; assists and educates attorneys and staff about networking capabilities and proper usage, as needed.

• Ensures detailed network documentation, service manuals, and training materials are created and maintained, including up-to-date documentation and user guides on Intranet page.

• Leads software implementations and upgrades to existing systems as well as the implementations of third-party application integration processes.

• Provides support to end users, identifies continuous improvement opportunities and develops training/communication materials.

• Performs cost-benefit and return on investment analyses for proposed systems to aid management in making implementation decisions.

• Trains IT support staff on all aspects of the effective use and operations of the firm's networking and operation systems.

• Helps develops related policies and procedures, ensuring that an appropriate level of support coverage is always available, and that knowledge is effectively shared.
Staff Development, Leadership, and Management

• Manages staff including monitoring staff workflow to ensure that workloads are appropriately weighted and balanced; coordinating assignments to meet daily, weekly, and monthly deadlines.

• Manages hybrid/remote work arrangements, ensuring that all work is performed without reduced productivity or efficiency due to the remote arrangement, maintaining regular communication with the remote worker, and managing agreed upon metrics to measure performance.

• Participates in interviewing and candidate selection, assimilation, and training of new financial systems staff, as needed.

• Provides guidance/coaching to staff members through real-time feedback during the course of day-to-day interactions.

• Completes performance evaluation process in a thoughtful, fair, and timely manner; ensures development plans are in place to monitor staff growth and make appropriate progress against stated developmental goals; monitors and remediates difficult performance situations and works with Chief to take appropriate action.

• Identifies areas for additional training to ensure that skill levels meet the firm's high standards of excellence. Provides guidance and development opportunities to help staff members achieve longer-term career aspirations.

• Holds regular staff meetings to discuss departmental operations issues, firm initiatives, and provide continuing education on policies and trends relating to financial systems issues.
Knowledge, Skills, and Abilities

• Bachelor's degree, preferably in Computer Science, IT Management, or 10+ years' experience in IT Networking required.

• 5-7 years of Network Management or IT management in a law firm or professional business environment.

• Advanced knowledge of the network physical layer for Cisco routers, switches, and firewall products.

• Demonstrated success in process improvement, system enhancement, and efficiency gains.

• Strong analytical and problem-solving skills, writing and presentation skills, and coaching and mentoring skills, and ability to synthesize complex data.

• Advanced knowledge with Cisco switches and routers; HP servers; Windows Server OS and Active Directory; VMware ESXi 5.0;

• NetApp Storage Area Networks; Exchange 2010; Network backup and restore, including NetApp's SnapManager for Exchange; remote access solutions including Citrix and VPN; network routing protocols such as EIGRP and BGP; and antivirus and spam-blocking solutions.

• Advanced knowledge of Active Directory and Group policy management

• Advanced knowledge of SCCM 2012 windows and application deployment

• Understanding of VPN, QoS, and IP routing/switching concepts

• Advanced knowledge of configuring, installing, and maintaining Microsoft Windows Server products, Exchange, VMware, NetApp filers, HP servers, Cisco Meraki wireless LAN controllers and access points, and Citrix Xenapp

• Ability to implement manage, and train on new applications, systems and related technologies

• Experience with application testing and user training

• Ability to translate business requirements into systems solutions