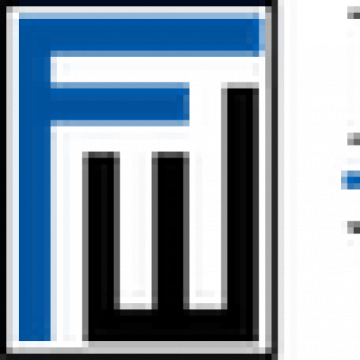 Digital Marketing Specialist
Job ID: 16394
Position Summary: The Digital Marketing Specialist works the Marketing Manager to develop and execute firm e-communications to advance business development goals and objectives, analyze data across the firm's digital channels to find actionable insights, and continuously improve the firm's CRM data quality and user adoption. The ideal candidate is proactive, has exceptional attention to detail, is client-service oriented and highly collaborative, with a strong aptitude for learning and interest in data-informed decision making. He/she thrives in a team environment but can also take ownership and use strong judgment to execute on time-sensitive projects.
Responsibilities:

• Leads the creation, distribution and analytics reporting for internal and external e-communications, including intake, formatting and technical configuration, list preparation and distribution, and post-distribution reporting and analytics.

• Leads the continued development of performance reporting and analyses across multiple channels and campaigns for the business development team.

• Generates regular and ad hoc readership and data analytics reports.

• Summarizes findings and communicates updates and recommendations within the department.

• Help maintain continuity of digital presence, ensuring external and internal content and platforms are brand compliant, functional, and updated.

• Keeps business development team updated on industry best practices.

• Liaises with the firms e-communications vendor to obtain support and address technical issues, as needed.

• Supports e-communication process improvement projects.

• Assist with end-user support and training coordination on new and existing digital platform trainings, including development of reference materials and documentation

• Support cross-team and -office digital marketing, event and business development initiatives, as well as evolving firm objectives.
Qualifications:

• At least [2-3] years of experience in digital marketing, preferably within a law firm or professional services environment;

• Knowledge of current standards in digital and interactive marketing reporting, including trends and best practices

• Experience with and strong working knowledge of Vuture, Concep or similar e-communications and event management platforms.

• Experience with InterAction or other CRM software

• Experience with and understanding of web analytics software, including Google Analytics.

• Proficiency in HTML and CSS; SharePoint a plus.

• Bachelor's degree in marketing, business or a communications-related area;

• Ability to analyze and synthesize data elements; ability to problem-solve and think strategically.

• Strong technical acumen and analytical skills

• Skilled in the use of Microsoft Excel with the ability to synthesize actionable reports;

• Highly organized with exceptional attention to detail;

• Ability to multitask in a deadline-driven business environment

• Strong "team player" mindset with a "whatever it takes" approach to ensure the overall success of the team;

• Excellent verbal and written communication skills;

• Flexibility with working hours and overtime; off-hours monitoring of email via firm-issue mobile device required.