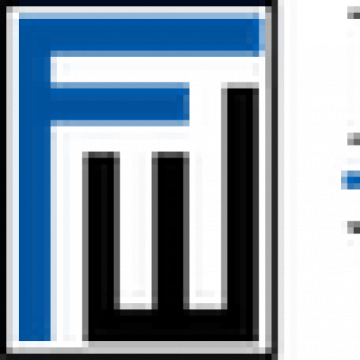 D&I Specialist Washington DC
Job ID: 16635
The D&I Specialist provides professional and managerial support to the D&I Department leadership to further all Firm diversity initiatives, including, but not limited to, Affinity Group programming, learning and development, events, data management and analysis, internal and external client interface, diversity & inclusion (D&I) industry trends, and administrative support. The position will report to the Director of Diversity & Inclusion, and works closely with the Chief Diversity & Inclusion Officer (CDIO), D&I Co-Chairs, D&I Standing Committee, Affinity Group leaders, other members of the D&I Department, and additional key stakeholders including leaders in the Legal Recruiting, Professional Development, Wellbeing, and Marketing and Business Development departments.
Duties and Responsibilities:

• With knowledge across the D&I Department functional areas, assists in implementing the Firm's D&I Strategic Action Plan and develops strategies to achieve D&I goals.

• Supports the CDIO and Director of Diversity & Inclusion on all aspects of planning and logistics for their participation in external and internal-facing meetings and events, including Town halls, learning programs, retreats, diversity summits, client meetings and events, and meetings with various committees including the Management Committee, D&I CoChairs, Associate Advisory, Affinity Groups, Regional Diversity Committees, and Evaluation Committee; assists in preparing CDIO and Director with relevant materials, data, information, and presentations.

• Supports the CDIO and Director of D&I on special projects and analyses on D&I topics and trends. Prepares related executive briefing summaries.

• Responds to external inquiries regarding collaborations with the D&I Department, and after investigation, makes recommendation regarding further engagement. Tracks decisions and actions with external organizations.

• Assists with review of talent management processes and Firm policies.

• With other members of the D&I Team, contributes to the understanding, analysis, and reporting of global, national, regional and office diversity demographics and trends; supports submissions of surveys and awards.

• Maintains reports of individual and Practice Group D&I plans and goals.

• With the CDIO and members of the D&I Team, develops Department budget; provides regular budget updates to Affinity Groups and other stakeholders; oversees departmental expenditures, prepares and analyze reports.

• Serves as Department point of contact with other Firm Departments including Legal Recruiting, Professional Development (PD), Accounting, HRIS, HR, Business Development, and Marketing.

• Works closely with all members of the D&I Team as needed to help implement initiatives across the functions.

• Other duties as assigned.
Qualifications:

• Minimum of four (4) years relevant experience, preferably in corporate or law firm environment(s). Law firm experience is preferred but not required.

• Meeting planning experience required.

• Bachelor's degree preferred.

• Strong oral and written communication skills.

• Cross-cultural skills and awareness.

• High level of proficiency with data management, analysis, and reporting.

• Superior judgment and ability to deal discreetly with confidential information.

• Ability to interact well and build professional relationships with a collaborative approach to working with all levels and departments.

• Ability to self-direct, manage multiple priorities, analyze needs and implement solutions, and thrive in a fast-paced environment.

• Strong administrative and organizational skills and attention to detail for both long and short-term projects and responsibilities.

• Experience in using databases, Microsoft Office products, including MS Word, Power Point and Excel.

• Must be flexible to adjust hours to meet departmental needs