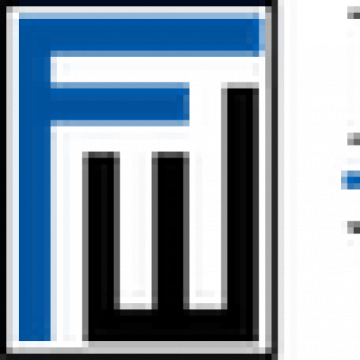 Desktop Collaboration Tech Support New York NY
Job ID: 16571
Summary: We are looking for a specialist with a minimum of five years' experience to be a part of our Information Technology team working out of our New York City office. The Desktop & Collaboration Technology Specialist is a key member of the End User Computing Support group

in the Information Technology department and will focus primarily on audiovisual technologies under the direction of the Manager of End User Computing. This position provides technical assistance to a large and varied end user populations both on-site and remote. This role serves to help the firm's users collaborate more effectively and efficiently using the firm's multi-purpose collaboration platforms and systems. The ideal candidate has a strong audio visual and IT background, with experience directly interfacing the high-level executives and end

users.
Responsibilities:

Audiovisual Tasks:

• Connecting and configuring AV setups to ensure high-quality delivery of collaborative technologies such as Zoom, MS Teams, and WebEx.

• Support multimedia, audiovisual, and videoconferencing event operations for all business meetings for internal users and external clients, and assist end users with setup for conferences, ensuring that all equipment is operable.

• Preparing and positioning audio, video and lighting equipment for high profile meetings including global broadcasts and recordings.

• Provide excellent customer service that includes communicating with end-users by phone, in person, and by email.

• Maintaining and troubleshooting audio, video and lighting equipment

• Monitor daily audiovisual conference room schedule and contact the end-users to determine their A/V requirements before each scheduled meeting

• Provide presentation support, including importing and manipulating PowerPoint/Keynotes slides and supporting the capture, editing, publishing, and upload of the final webcast and approved media.

• Presence of mind with quick decision and resolution when technical problems arise,

especially during live production, cable, and internet streaming of all events

• Inspect and maintain functionality/appearance of the conference and board meeting rooms for quality assurance
Other tasks include:

• Move and set up computer equipment, phones, printers and mobile devices based for onboarding and off-boarding of staff.

• Provide support for creation, deletion and modification of userphone profiles using Cisco Call Manager.

• Keep inventory of all onsite, shortlong term firm issued equipment including WFH setups.

• Perform other duties as assigned.
Qualifications

• Experience in live event production, multimedia operations, control room operations, broadcast/streaming, video production or audiovisual communications

• Strong audio visual and IT background, particularly managing the setup of collaborative meetings with high-level executives and end users.

• Technical understanding of audio, video, and IT systems (a combination of broadcast HD-SDI, DVI, and HDMI audiovisual setups)

• Experience with video conferencing systems (Cisco preferred) and cloud bridging/web conferencing services (software-based MS Teams, Zoom, WebEx, GoToMeeting, etc.)

• In-depth knowledge of wireless video conference system, wireless microphones, projectors, LCD monitors, and audio conference units

• Basic knowledge of video editing and graphics and encoding software, HTML, XML, and web publishing technologies and streaming a plus

• Hands-on experience, including equipment setups, cabling, and basic installation skills

• Expertise in video conferencing and broadcast systems

• Experience with testing and troubleshooting PC's, phones and laptops

• Excellent verbal communication skills required

• Excellent customer relationship skills required

• The ability to work with a small, highly agile team

• The ability to adapt to rapidly changing requirements and strategies
ADA Requirements

• Must be able to sit at a computer for long periods of time

• Must be able to lift and carry boxes of computer equipment weighing up to 35-40 lbs.

• Must be able to walk briskly throughout the firm delivering computer hardware