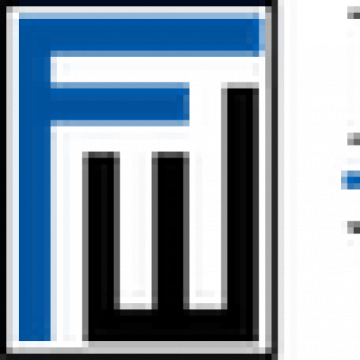 Database Adminstrator New York NY
Job ID: 17285
Great Fulltime position for a Database Administrator!
Our Data team is looking for a Data Administrator to assist the Database Manager in the next steps for our client facing portal project, PAIGE. The Administrator will oversee reporting upgrades, 13F module, and general overall stability. This IT professional will ensure that the software used to manage our new database is properly maintained to allow rapid access when needed. Because constant access, searches, traffic are likely to have a damaging effect on any company database, the DBA will work to maintain the efficiency of our servers. He or she will also work to ensure data security, coordinating with our IT security professionals and team to help maintain the integrity of sensitive business data. One of the main jobs of the DBA is to keep the firm's information accessible in an efficient manner.
Responsibilities:

• Installing and upgrading the database server and application tool

• Allocating system storage and planning storage requirements for the database system • Enrolling users and maintaining system security

• Updating and maintaining data points

• Ensuring compliance with database vendor license agreement

• Controlling and monitoring user access to the database • Monitoring and optimizing the performance of the database

• Planning for backup and recovery of database information

• Maintaining archived data

•Backing up and restoring databases

• Contacting database vendor for technical support

• Generating various reports by querying from database as per need

• Managing and monitoring data replication

• Acting as liaison with users
Skills and Qualities:

• Takes responsibility for the accuracy and quality of the work performed and takes ownership of all assigned projects.

• Detail-oriented while at the same time able to be a "big picture" thinker to understand the greater purpose behind tasks.

• Must be an extremely organized person since dealing with multiple clients, sets of data, cases, and tasks.

• Teamwork is essential, and person should be comfortable with having his/her work double-checked and also cross-checking other team members' work. Accuracy is a high priority.

• Communicates clearly, accurately, thoroughly. Must be able to communicate analyses and summarize data results in a concise, clear way, verbally and in written form. Provides timely communication on project status and needs.

• Must have problem-solving skills: when an answer is not immediately available, the individual must be willing to dig deeper, and be unafraid to ask questions if necessary. • Applies business logic and asks appropriate questions when responding to impromptu requests.

• Thorough analysis and self-checking of your own work is required.

• Able to cross-purpose knowledge and experience beneficially

• A background in finance, law, accounting or banking is a plus but not required.
Qualifications:

• A background in IT work on database administration teams. Typically, an administrator works regular business hours during the week, but many companies require a DBA to be always available on call, in case of a system emergency.

• Exposure to or prior work experience in back-office operations for bank or other financial firm is necessary.

• Must be highly proficient in Microsoft Azure and SQL. Amazon AWS and Microsoft PowerBI are a plus.

• Must be very thorough, show great attention to detail, and goal-oriented.

• Ability to meet deadlines and deliverables.

• Must be innovative and flexible in choice of sources, strategies and resource management.

• Must be a team-player, flexible with time, willing to take on additional responsibilities.

• Strong written and oral communication skills

• Knowledge of databases, i.e., Access, SQL, Oracle or others, is a plus.

• Familiarity with the subject of securities trading and/or accounting is a plus.

• Familiarity with Bloomberg, Thomson Financial, and SEC forms is a plus.

• Bachelor's degree in computer science, an associate degree in database administration, or a similar degree.

• 1-3 years related experience.
#LI-TO1

Salary Range: $100,000 – $110,000 per year