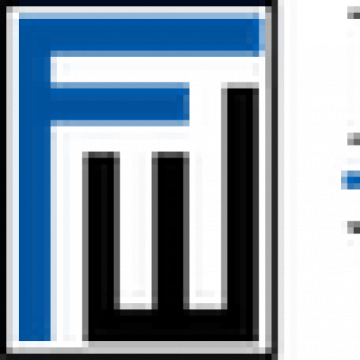 Communications Specialist Los Angeles CA
Job ID: 16651
JOB SUMMARY: The Communications Specialist is responsible for drafting original content primarily for external communications in a manner consistent with firm and professional standards. The Communications Specialist supports driving and embedding process improvements in the external communications process firm-wide.
JOB FUNCTIONS:

• Draft, edit, and maintain content to support the firm's branding efforts including (but not limited to) website content, social media posts, press releases, media holding statements, practice/industry-related content, and other content as needed.

• Strategize, produce and distribute newsletters, client alerts and other client-facing content in collaboration with other members of the firm.

• Work closely with the Communications Manager and Communications Coordinator to draft firm and individual attorney nominations for legal/industry awards as well as managing the quarterly awards calendar.

• Liaise with the firm's external PR agency on media placements and outreach efforts to maximize the firm and lawyers' visibility in the media.

• Draft communications for senior leadership for internal distribution.

• Proofread marketing content, press releases, award submissions and other communications material.

• Support the Communications Manager and other senior members of the firm with a wide range of projects.

• Develop effective relationships and work collaboratively with individuals at all levels of the organization, including directly interacting with attorneys.

• Capture, track, and report on internal and external communications work.

• Maintain active MTO presence on digital media and post content on marketing channels.

• Liaise with various internal and external stakeholders and vendors in areas including (but not limited to) graphics, IT, PR, attorney development and web development teams.

• Review all content for compliance with firm's brand guidelines.

• Perform other duties as assigned.
TOOLS

• Microsoft Office

• Document management systems

• Experience management database

• Website editor

• Social media platforms

• Social media monitoring tools

• Project management tools, such as Microsoft Teams
MINIMUM JOB QUALIFICATIONS

• Bachelor's degree required.

• 3+ years of writing experience in a law firm setting preferred, or corporate communications, legal news publication or journalism.

• Exceptional verbal and written skills with an understanding of various style guides with ability to proofread for style, accuracy and presentation, coordinating edits from multiple contributors.

• Ability to develop strong relationships with attorneys, professionals and peers.

• Exceptional organizational skills with ability to support multiple projects with various stakeholders with flexibility, composure and the ability to prioritize urgent tasks and requests simultaneously with a high level of competence and accuracy.

• Strong customer service skills with ability to remain composed and professional under stressful circumstances with sensitivity to ethical and confidentiality requirements

• Proficient in Microsoft Office skills including Word, Excel and PowerPoint.

• Ability to work both autonomously and as part of a team.

• Ability to be available, as needed, to work extended hours, nights, and weekends.

• Strong understanding of law firm client needs and ability to draft copy that resonates with the firm and the legal community.

• Ability to learn new software and operating systems.

• Ability to perform research and proactively problem solve issues, and developing process improvements based on current processes and procedures.

• Familiarity with Microsoft Teams is a plus.
PHYSICAL DEMANDS

Writing, typing, reading, speaking, hearing, seeing, sitting, bending, reaching, lifting up to 25 lbs.
WORKING CONDITIONS

Quiet office environment in a high-rise building, seated the majority of the time