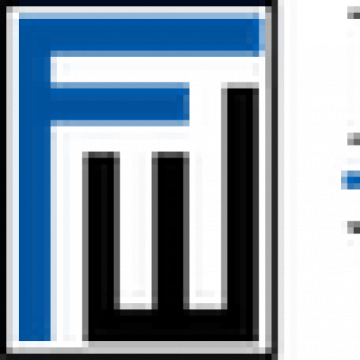 Business Relationship Manager
Job ID: 16492
The Business Relationship Manager (BRM) serves as a trusted advisor and principal liaison between IT and stakeholder groups across the Firm (e.g., practice areas, administrative departments). The BRM supports IT demand management and is responsible for proactively identifying,

shaping, and prioritizing the Firm's strategic technology requirements. This individual engages across the lifecycle of IT solution delivery – actively participating in Firm / IT strategic planning activities, informing IT solution design and build activities to preserve alignment with Firm needs, and supporting organizational change management / readiness efforts to drive
Duties and Responsibilities:

Strategy & Planning:

• Maintains deep understanding of the strategic objectives, processes, and unique needs / requirements of the functional areas that the BRM supports.

• Advises Firm stakeholders on the IT vision, strategy, and roadmap to establish awareness, drive

technology acumen and help shape desired technology solutions.

• Collaborates with other BRMs to spot Firm-wide trends and identify opportunities to work across departments / practice areas to break down business silos.

• Partners closely with IT leadership and functional teams to share Firm requirements / insights, inform priorities / budget / resourcing, align solution design, and establish forward-looking roadmaps.

• Leads the intake, justification, business case development, and scoping of new project / technology requests.

• Preserves interactions between IT and functional groups across the Firm to maintain a continuing relationship and a shared vision.

• Proactively engages Firm stakeholders to establish forward-looking, strategic IT planning.
Operational Management:

• Formalizes the intake of Firm / stakeholder technology needs and actively engages in IT demand management evaluation and planning.

• Escalates items not receiving appropriate attention, including approvals, projects, and issues.

• Participates in IT governance processes to support and balance prioritization across other Firm and IT needs

• Informs and supports the development of standards and templates for project scoping and justification, requirements definition, functional and technical designs, process flow diagrams, system / user acceptance test scripts, and other materials as needed.

• Leads business / functional requirements definition with Firm stakeholders for critical projects and initiatives.

• Informs and supports overall IT change management and communication strategies, actively leading execution for the areas of the Firm that the BRM supports.

• Supports the definition of service level agreements (SLAs) for new or changed services to preserve an optimal experience for the Firm and its clients.
Qualifications:

• College degree required, preferably in Computer Science, Information Systems, Business Administration, Finance, or a related field.

• A minimum of 7 years of relevant work experience.

• Demonstrated experience in strategic technology planning.

• Demonstrated experience in leading the prioritization of multiple strategic objectives.

• Demonstrated experience with organizational change management.

• Strong familiarity with project and program management disciplines, methodologies, and processes. Familiarity with the functioning of a program management office and governance frameworks

• Law Firm experience a plus.

• Proven ability to build and maintain strong working relationships with the C-suite and represent the voice of the customer.

• Responsible for staying abreast of business issues and industry trends to anticipate impacts of technology changes on the workforce and business.

• Strong customer service orientation in combination with persuasive skills and diplomacy to lead change and guide decisions.

• Proven analytical and problem-solving skills.

• Ability to appropriately prioritize and execute tasks in a fast-paced, serviceintensive environment.

• Effective written, oral, and interpersonal communication skills.

• Ability to conduct research into project and portfolio management issues and products as required.

• Highly self-motivated and directed.

• Team oriented and skilled in working within a collaborative environment.