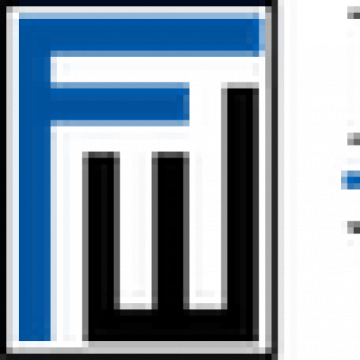 Business Development Manager
Job ID: 16541
JOB SUMMARY: This firm is seeking an experienced Business Development Manager to support its Attorneys. The Business Development Manager is responsible for the development and implementation of focused marketing and business development strategies for select practice and industry groups (industry groups: Higher Education, K-12 Education, Food, Beverage and Agribusiness; Cannabis; practice group:

Cybersecurity and Data Privacy). This position will work with the Chief Marketing Officer, Director of Business Development and attorney leadership.
ESSENTIAL FUNCTIONS AND RESPONSIBILITIES:

• Actively participate in practice group meetings, drive business development agenda items, and report on business development and marketing updates

• Create and execute strategic marketing plans on a group and individual attorney level

• Offer and execute upon proactive ideas for the growth of assigned practice and industry areas

• Help identify new business opportunities/leads and direct strategy for such leads

• Support groups and individual lawyers with new business targeting by performing company/industry research and analysis, and providing individual coaching

• Draft and project manage client and prospective client pitches and proposals

• Spearhead the business development components of events, conference sponsorships and seminars, including
o pre-event list building, targeting and attendee strategy

o pre-event collateral preparation

o event staffing

o post-event evaluation and targeted follow-up
• Work with our Communications Team to:

o draft/maintain collateral and website content for assigned practice and industry areas

o spot thought leadership topics that merit article writing and/or PR

o project manage thought leadership production and the launching of blogs
• Leverage marketing tools to track client/matter experience and opportunities and report on trends and ROI

• Work alongside the full Business Development Team in moving forward business development/Marketing Department annual strategic goals

• Actively participate in regular strategy meetings with marketing and business development team
QUALIFICATIONS AND REQUIREMENTS:

• Bachelor's degree

• A minimum of 5 years of experience in professional services marketing/business development and project management preferred

• Must be proactive and a self-starter comfortable moving forward – at times – high-volume, quick turnaround requests.

• Strong verbal/written communication and interpersonal skills required.

• Must be able to work well with attorneys and staff at all levels of the organization.

• Must be highly organized and have a strong ability to balance short-term and long-term deliverables.

• Have a high degree of professionalism.

• Can work independently and as a collaborative team member.

• Must have an excellent understanding of Microsoft Office and Windows-based computer applications. Other experience using marketing tools, including CRM, is a plus.

• Flexibility to handle up to 20% travel.
PHYSICAL DEMANDS OF POSITION

Work is performed in a professional office environment and requires the following during the work day:

• Must be able to remain in a stationary position for long periods of time (working at a computer)

• Repetitive movement (i.e. heavy computer/keyboard use)

• May require occasional light lifting (files, copy paper, etc.)
In addition to the essential functions outlined above:

• Individual in this position will provide additional assistance and support as directed by their supervisor

• This job description is subject to change at any time