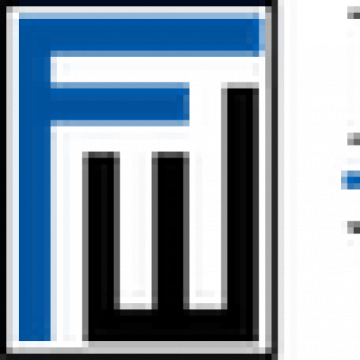 Business Development Manager New York NY
Job ID: 14673
The Business Development Manager will focus on several firmwide initiatives, including attorney business development skills training, internal education training, lateral integration and the execution of the Firm's Client Service Team and Client Feedback Programs. This position also serves as a resource for business development requests emanating from practices, including partner and pitch opportunity coaching, client or industry targeting and business development planning. The Business Development Manager works collaboratively with the Director of Business Development as well as the Business Development and Client Service Manager teams. This position will be responsible for proactively driving business development activity across the firm and for maintaining an understanding of (and providing input on) marketing efforts that are being directly handled by other members of the Marketing and Business Development (MBD) team that impact business development efforts. Essential duties are performed individually or in conjunction with other members of the Marketing and Business Development Department. The Business Development Manager maintains professionalism and strict confidentiality in all client and Firm matters as work is of a highly confidential nature. This position can be located in either the Chicago, New York or Washington, D.C. office.
Essential Duties and Responsibilities include, but may not be limited to, the following. Other duties may be requested and/or assigned. Essential functions are primary job duties that an individual must be able to perform successfully with or without reasonable accommodation. Reasonable accommodations may be made to enable individuals with disabilities to perform the essential functions.

• Develop and maintain a thorough and specific understanding of the capabilities of the firms practices, including prior experience, clients and industries served, and distinguishing characteristics of practices.

• Work with Business Development team and Client Service Managers to identify opportunities for cross-selling across the Firm's practices. Vet these opportunities and facilitate their pursuit in a coordinated manner.

• Work with individual attorneys to develop and implement business development plans and provide ongoing one-on-one business development coaching/training to attorneys.

• Lead the Firm's lateral partner integration program working together with other Business Development Managers and •Client Service Managers under the general direction of the Director of Business Development.

Participate in and/or lead the Firm's Client Service Teams program and manage assigned Client Service Teams. Maintain a deep knowledge of program and assigned clients, client contacts, industry and client strategic priorities. Monitor new developments at assigned client and communicate regularly with key stakeholders on significant client developments and resulting opportunities. Maintain and track industry and client-level issues facing organizations and apply those findings to the sales strategy for assigned clients.

• Contribute to the development and implementation of business development skills training for attorneys.

• In conjunction with the Senior Competitive Intelligence Manager, manage the firm's Client Feedback program, including: selection of appropriate client targets (in partnership with Client Service Managers, the Senior Competitive Intelligence Manager and the Director of Business Development); vetting of targets with Chairman and CMBDO as needed; securing buy-in of Principal Attorney(s) for client inclusion in the program; assist in preparing Chairman for feedback interviews; management of interview follow-up and action items; and ongoing program enhancement efforts.

• Contribute to the development and implementation of a targeted attorney internal education program to ensure lawyers across the Firm are aware of and able to articulate the full breadth of Firm services for cross-selling and co-selling purposes.

• Support other Firm-wide efforts focused on client development and expansion. Supervisory Responsibilities

• This role may supervise and manage business development team members and will carry out supervisory responsibilities in accordance with the Firm's policies and applicable laws.
Knowledge, Skills and Abilities

• Bachelor's degree in Marketing, Business or related field, and five or more years of related experience are required; or equivalent combination of education and experience. Significant business development experience is required. Prior experience working in a large legal or professional services firm is preferred as is experience in managing client teams and/or developing and implementing business development skills training for lawyers.

•Must possess strong business and client development acumen with the ability to effectively articulate value proposition and practice/attorney differentiation.

• Must be a highly motivated self-starter. Thrive in a fast-paced organization, maintain a growth mindset, intellectual curiosity and be agile in an ever-changing environment and maintain a positive attitude as a contributor to that change.

• Knowledge of services and capabilities of legal practices. Must develop credibility by building upon that knowledge, specific to the practices supported at the firm. Understanding of the business of law firms and client relationship management.

• Must possess strong independent judgment in order to establish and manage multiple priorities simultaneously in a demanding, fast-paced, deadline-driven, detail-oriented work environment.

• Outstanding interpersonal, verbal and written communication skills are essential. Attention to detail and precision in both thinking and written work product are important.

• Ability to communicate with courtesy and diplomacy, in order to maintain effective relationships with a diverse group of attorneys and business professionals.

• Superior analytical and critical thinking skills that support strong problem-solving capabilities are necessary.

• Excellent project and time management skills in order to develop project plans, coordinate projects, communicate changes and progress, complete projects on time and manage project team activities.

• Ability to understand and support the Firm's goals, services, culture and strategy in order to represent the Firm in a positive, professional manner.

• Ability to work from home and, when appropriate and safe to do so, available for in-office meetings and to regularly travel to other Firm locations.

• Ability to occasionally retrieve and distribute marketing-related materials, written documentation, or office supplies weighing up to 20 pounds.

• Work occasionally requires more than 37.5 hours per week (35 hours per week in New York) to perform the essential duties of the position. We offer an outstanding benefit package which includes: medical/dental/vision, 401k with employer contribution; transportation fringe benefit program; back-up care option; generous paid time off policy; and long-term and short-term disability policies.
If interested in this position, please send your resume to atreppeda@friedmanwilliams.com