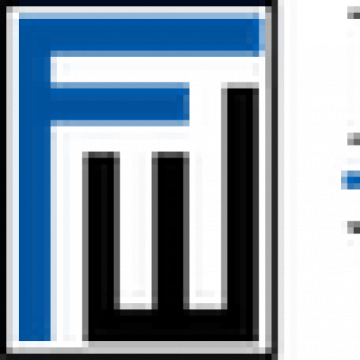 Business Development Coordinator Newark
Job ID: 16912
Our client is actively seeking a Business Development Coordinator for either one of its offices in Newark, Philadelphia, Washington or Boston.
The Business Development Coordinator supports the Business Development team in helping them deliver on initiatives that drive new business opportunities and raise the profiles of the lawyers and the firm, by supporting the marketing technology tools the team uses, and operational needs of the department. The Coordinator will assist the CMO and Business Development Managers in a range of tasks described below. This person will also help improve quality and use of data sources, provide data analysis, improve reporting, and create best practices for the use of the business development technology and applications (InterAction, Content Pilot's Deals & Cases and Proposal Pilot, financial applications). The role will involve working with other departments and outside vendors to integrate and improve our marketing applications. This position is a hybrid position and we look forward to discussing personal scheduling with each candidate.
Major responsibilities include:

• Deals & Cases database (Content Pilot): Work with BD managers and specialists to develop processes for collecting client/matter data for inclusion in the firm's experience database. Develop system reports and best practices for enhancing and maintaining integrity of the data and improving and troubleshooting issues with the application.

• Proposal Pilot: Maintain proposal generation system, working with BD team to update practice group and firm content. Works with BD managers and specialists to track wins/losses and run reports. Assist with application improvements and troubleshooting.

• InterAction: Performs as CRM Specialist's backup. Assists with InterAction to better utilize existing data, improve data quality and simplify reports that legal assistants can generate.

• Proposals/Pitches/Compliance RFIs: Provide backup support on pitch/RFP production. Assist BD team in coordinating and collecting relevant data to respond to client compliance surveys, diversity surveys and RFIs.

• Administrative support for the CMO and department.
Other responsibilities include:

• Award/Directory Submissions: Assists with calendaring deadlines and tracking and coordinating processes for Chambers and other directories and awards submissions.

• Events: Provides support to Events Manager on internal and client events, which may include travel to other offices to provide onsite event support, as needed.

• Branded Items: Keeps inventory of the branded client gifts, reorder items when needed, manages vendor invoices.

• Business Development Intranet Site (MyHub): Maintains group intranet site and repository of relevant business development information.

• Alumni program: Aids in the development, growth and promotion of Alumni program, including research of alumni, monitoring moves, reporting, etc.

• Special projects: Assist with special projects, as needed, including assisting in data gathering for the annual budgets.
Experience/Skills Requirements:

• Bachelor's degree with 1-2 years of experience working for a professional services organization or corporate business setting.

• Advanced Microsoft Office skills, particularly in Word and Excel.

• Demonstrated understanding and experience using relational databases/CRMs.

• Solid business acumen with strong analytical and problem solving skills.

• Strong client service and interpersonal skills to effectively communicate with lawyers and staff.

• Ability to work well in a team environment, collaborating regularly with colleagues and approaching projects with a flexible and adaptable mindset.

• Must have strong project management skills and be able to juggle multiple priorities to meet tight deadlines.