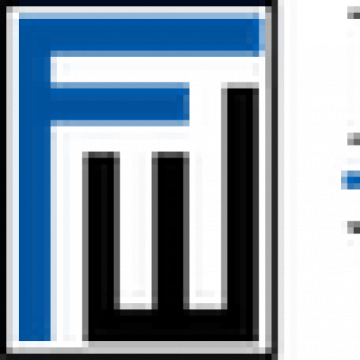 Billing Specialist Los Angeles CA
Job ID: 16747
Description: As a member of the Accounting Department, the Billing Specialist provides accurate and timely completion of billing as assigned, ensuring that all tasks are done in accordance with Firm or client billing guidelines or policies.
ESSENTIAL FUNCTIONS:

• Assist in responding timely to general billing inquiries directed by all levels of management, staff, attorneys and clients

• Review of aged unbilled WIP and provide status updates to Billing Supervisor/Director of Billing

• Provide expense detailed back-up to accompany invoices as required

• Research and address client overpayments and cost advances as needed to see whether applications can be made to current invoices or refunded

• Assist with special projects as needed

• Process invoices utilizing internal Paperless Proforma application for specific attorneys
ADDITIONAL FUNCTIONS:

• Review newly opened matters for clients of assigned attorneys to see whether matters are available through e-billing websites

• Ensure that invoices are submitted in a timely fashion and that all reductions or rejections to invoices are also addressed immediately

• Submit Rate Requests (as required for certain vendor sites)

• Provide updates regarding invoices status to Billing Supervisor/Director of Billing
QUALIFICATIONS (EXPERIENCE, KNOWLEDGE, SKILLS AND ABILITIES):

Education:

• High School Diploma required; Bachelor's degree preferred.
Experience:

• 2-5 Years of Legal Billing Experience; Elite experience preferred

• Experience with electronic billing utilizing various vendor websites and the Ehub
Knowledge, Skills, & Abilities:

• Must be detail oriented, highly organized to be able to manage high levels of attorney assignments

• Must demonstrate excellent written and oral communications skills

• Display ability to prioritize, ability to multitask and take initiative to assist as needed

• Ability to work in an interactive team environment with excellent customer service skills

• Demonstrate ability to work in a high-pressure environment
WORK ENVIRONMENT & PHYSICAL DEMANDS:

• This job operates in a clerical, office setting. This role routinely uses standard office equipment such as computers, phones, photocopiers, filing cabinets and fax machines.

• The Firm maintains a COVID-19 vaccination policy. If unvaccinated, a mask will not be required to be worn in the office unless required by local or state government.
PHYSICAL REQUIREMENTS

Sedentary work: Exertion of physical strength to lift, carry, push, pull, or otherwise move objects up to 10 pounds. Work involves sitting most of the time. Walking and standing is often necessary in carrying out job duties.
VISUAL ACUITY

Worker is required to have close visual acuity to perform an activity such as: preparing and analyzing data and figures; transcribing; viewing a computer terminal; extensive reading.