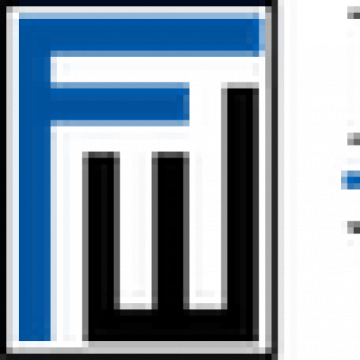 Billing Coordinator Seattle WA
Job ID: 16758
Description: As a member of the Accounting Department, the Billing Coordinator supports the billing function for assigned practice area and/or office(s).
ESSENTIAL FUNCTIONS:

• Work closely with attorneys in the review and editing of Proformas (hard-copy and paperless), initiate transfers, write-down requests, and markups prior to submitting to assigned Billing Specialist.

• Monitor work in process, provide reports, and follow up with attorneys as necessary.

• Identify and resolve billing inaccuracies.

• Research and respond to internal and external inquiries regarding billing in a timely manner.

• Review and verify accuracy of billing supporting documentation as required, including requested expense documentation.

• Assist with distribution of monthly Proformas.

• Print and mail (or e-mail) all invoices to appropriate recipients.

• Verify accuracy of billing records, notices and statements for disbursement.

• Review documents and records to compile information for compliance with client guidelines, fee arrangements per engagement letters or other agreement terms.

• Review billing rates on a regular basis to ensure compliance with client agreements and annual rate increases.

• Review aged/unbilled work in process and provide status updates to Billing Supervisor.

• Review newly opened client matters for assigned billing attorneys with electronic billing to determine if access to the matters has been granted by the clients.

• Collect information related to internal and external billing issues and provide summary to Billing Specialist for resolution.

• Assist Collection team members, billing attorneys, and clients with resolution of unpaid invoices, including those with discrepancies.

• Ensure that all tasks are completed in accordance with Firm and client billing guidelines and policies.

Collaboration and Teamwork

• Work proactively assisting the billing specialists and attorney teams to accomplish tasks.

• Adhere to all firm policies, procedures, standards and guidelines while maintaining confidentiality.
ADDITIONAL FUNCTIONS:

• Other related duties, as assigned.
QUALIFICATIONS (EXPERIENCE, KNOWLEDGE, SKILLS AND ABILITIES):

Education:

• Associate's Degree in accounting, finance, information technology or other qualitative field of study preferred; applicable work experience will be considered in lieu of a degree.
Experience:

• Minimum of two years' related experience at a law firm or legal department preferred;

• Experience with electronic billing utilizing various vendor websites and systems a plus.
Knowledge, Skills, & Abilities:

• Ability to manage multiple priorities simultaneously in a fast-paced, deadline-driven, detail-oriented work environment utilizing excellent judgment, and decision-making skills.

• Proficient technical skills including proficiency in Microsoft Office Suite and time and billing software.

• Working knowledge of various office equipment, including, but not limited to, computers, telephones, printers and copiers.

• Ability to work in a fast-paced, high- pressure environment. Demonstrates initiative and ability to work independently.

• Ability to streamline and summarize data, find solutions to various administrative problems and prioritize work.

• Strong verbal and written communication skills. High level of interpersonal skills to handle sensitive and confidential situations. Position continually requires demonstrated poise, tact and diplomacy.

• Ability to maintain highest level of confidentiality and provide outstanding customer service to internal and external clients/contacts.
WORK ENVIRONMENT & PHYSICAL DEMANDS:

• This job operates in a clerical, office setting. This role routinely uses standard office equipment including, but not limited to computers, telephones, printers, and copiers.

• The Firm maintains a COVID-19 vaccination policy. If unvaccinated, a mask will not be required to be worn in the office unless required by local or state government.
PHYSICAL REQUIREMENTS

• Medium Work: Exertion of physical strength to lift, carry, push, pull, or otherwise move objects 20 to 50 pounds frequently, and/or greater than negligible up to 10 pounds.
VISUAL ACUITY

• Worker is required to have close visual acuity to perform an activity such as: preparing and analyzing data and figures; transcribing; viewing a computer terminal; extensive reading.