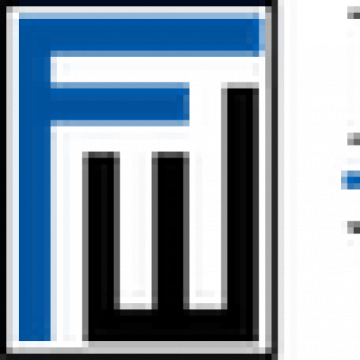 Audiovisual Manager Los Angeles CA
Job ID: 15823
JOB FUNCTIONS

• Be the Firm's hands-on subject matter expert for all AV technology services and operations. Provide timely and effective advice, information and expert technical interpretation on complex AV support issues and matters.

• Provide a consultative approach to AV requests from attorneys and professionals: 1) gather specific requirements (what is the event, who will host or run the event, how will people attend, etc.) 2) assess AV requirements for the request and 3) recommend the best setup for their AV needs.

• Coordinate AV needs for all meetings across multiple offices (Los Angeles, San Francisco, Washington D.C.) and at outside events. Effectively assist and respond to customers who may have limited knowledge and/or skills in the area of AV support.

• Hire, train, manage, mentor, evaluate and performance manager a team of AV Specialists.

• Be responsible for the AV budget from creation to expenditure, and provide variance reports as necessary.

• Provide and manage maintenance for the AV equipment to keep them at the highest of industry standards, while meeting SLAs.

• Determine the need for additional or different equipment, services or configurations to accommodate the needs of a meeting.

• Manage Firm relationships, support, and maintenance with AV related vendors.

• Manage all aspects of AV projects.

• Perform setups and hand-offs of AV enabled meetings to end users and handle troubleshooting when necessary.

• Ensure that AV activities are recorded in the User Support case management system. Monitor and review AV case metrics and proactively make recommendations for issue resolution or resource needs.

• Collaboratively work with third-party vendors to provide AV services.

• Create and maintain accurate and detailed technical documentation of the Firm's AV environment.

• Recommend improvements for AV systems and processes that drive results.

• Develop and provide training on AV technology at the Firm.
COMPETENCIES
Teamwork and Cooperation

Treats others with respect; works well with others; asks for help when necessary; willing to share credit; avoids pointing fingers or assigning blame; volunteers to help others when available to do so; empathetic to others.
Communication

Communicates clearly and appropriately with adequate frequency and tools; understands the need for regular, timely and high quality communication; listens actively and asks appropriate questions; understands the message.
Flexibility

Adapts to changing conditions; willing to do something new/different; open to change; accepting of differences.
Problem Solving

Seeks solutions to problems; proposes creative and effective solutions to problems; examines underlying cause of problems when seeking a solution.
Service Focus

Desires to help or serve those requesting service to meet their needs, responsive and available when needed, proactively anticipates needs and expectations and acts accordingly to support the success of the Firm.
Self-Development

Uses constructive feedback to improve; learns from mistakes; shows eagerness and capacity to learn; attends available training; shows interest in improving self; proactively looks for opportunities to gain experience in a range of responsibilities.
Organization and Time Management

Orderly in approach to work; able to plan and execute work effectively and accurately; tracks and follows through on requests; maintains a well-organized and clean work area; prioritizes and understands urgency; able to be punctual and prepared; manages multiple tasks simultaneously.
Composure

Understands what triggers emotions and uses that knowledge to maintain a professional presence.
Integrity

Deals with ethical issues appropriately. Acts in a way that is consistent with Firm values.
TOOLS

• Adobe Premier – video editing

• AMX Audio Video Control System

• Creston Audio Visual Systems

• Polycom RealPresence

• BiAmp DSP

• BSS Audio DSP

• Polycom conferencing equipment

• Vaddio AV Bridge

• Dante network audio systems

• Shure Microphones

• Microflex wireless microphones

• Other tools as necessary

• Room reservation systems (i.e. Rendezvous)

• Multi-platform meeting software (i.e. QuickLaunch)

• Dynamics case management application
MINIMUM JOB QUALIFICATIONS

• High school diploma or GED.

• Minimum 3 years experience managing and developing teams.

• Experience with large (>300 users) environments.

• Strong verbal and written communication skills and the ability to develop partnerships with all levels of the organization, external groups and vendors; ability to influence as a trusted advisor.

• Ability to travel up to 15% of the time, at times to remote locations with little notice.

• Ability to maintain a high level of professionalism and composure in challenging circumstances.

• Ability to work extended hours, nights, weekends, non-traditional business hours during the week.

• Expert audiovisual support skills.

• Expert ability to proactively review processes and resolve issues to maintain superior customer service.

• Ability to organize and prioritize multiple assignments, using judgment and initiative to lead the team and accomplish results as well as meet service or goal commitments.

• Ability to learn and retain knowledge of new technology and software quickly.

• Ability to analyze data, plan, organize and coordinate a wide range of issues and situations, tracking projects, assignments and reports.

• General understanding of telecommunications infrastructure and operations.
PHYSICAL DEMANDS

Writing, typing, reading, speaking, hearing, seeing, sitting, bending, reaching, lifting up to 50 lbs.
WORKING CONDITIONS

Most commonly, quiet office environment in a high-rise building, seated the majority of the time. Occasionally, unconventional temporary office space related to on-site trial support. Occasional travel/work at remote locations may be required.
DIRECT REPORTS

None
If interested, please send your resume to Meaghan Garrigal at mgarrigal@friedmanwilliams.com