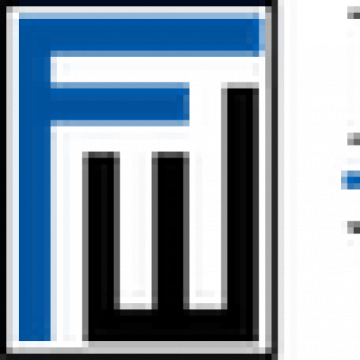 Applications Integration Engineer Roseland NJ
Job ID: 15946
Position Summary: The Applications Integration Engineer serves as the next level of support beyond the capabilities of the Desktop Support Specialist. Responsibilities include troubleshooting and maintaining the Firm's technology infrastructure, ensuring that all Firm applications are kept up to date and licensed appropriately, deployment of new images, and coordinating with the IT team to resolve recurring issues. This position requires interaction with staff at various levels of the Firm and strong communication and interpersonal skills are a necessity. Also of the utmost importance is a sense of urgency and the ability to prioritize the resolution of issues while still performing other assigned duties.
Principle Responsibilities:

• Proficiency working with Microsoft Windows Server, Microsoft SQL, Microsoft SCCM, Microsoft Windows 10, and the Microsoft Office Suite

• Keep current on latest technology trends skills, knowledge, and abilities

• Knowledge of application customization and integration; legal specific applications preferred

• Monitor, Administer, and Troubleshoot Server Environment o Including, but not limited to Aderant, SQL, DMS, File Servers, Remote Access Servers, etc.

• Monitor, Administer, and Troubleshoot Network devices such as Switches, Wireless Access Points, Internet Circuit, etc.

• Oversee and monitor data backups.

• Respond to support requests escalated by the Desktop Support Specialist or the Systems Training and Support Analyst and document resolutions in the HelpDesk Ticketing system

• End user application support, requires a strong working knowledge of all Firm Applications

• Application break/fix troubleshooting beyond capabilities of Desktop Support Specialist

• Mobile Device (Configuration, purchasing, management)

• Maintain an inventory of Firm software, including license counts and current versions while ensuring that updates and new versions are tested and installed in a timely fashion.

• Work with software vendors to ensure updates and new versions are installed in a timely fashion.

• Coordinate installations with IT Director and Kraft Kennedy, Open support cases, as needed, with Hardware and Software vendors to resolve issues

• Create, update, and maintain technical documentation for Firm Applications

• Assist with in-house training on computer hardware/software applications as needed • Identify and resolve network, hardware, and software technical problems.

• Monitor/analyze existing systems to identify areas that require attention or improvement and make recommendations to IT Manager.

• Evaluate proposed projects and consult with appropriate vendors to assess adequacy of existing applications.

• Research and recommend the purchase of required applications that will satisfy the needs of the Firm

• Perform QA testing for any new or updated applications

• Deployment of new or updated Applications via SCCM to all workstations and Citrix

• Work with the IT Director to ensure that quality service and support is provided to the firm with respect to application integration services.
Competencies:

• Ability to communicate effectively in oral and written form

• Excellent interpersonal skills; must be able to work in a team environment; possess a sense of urgency and a service-oriented attitude

• Strong problem solving skills

• Must be self-motivated and work independently with minimal supervision

• Ability to prioritize tasks Technical Skills:

• Demonstrated knowledge of:

o The latest versions of Microsoft Windows Based Servers and Workstation OS

o Microsoft SCCM o Microsoft Office 365

• HP and Canon Networked Printers; and basic networking technology

• iOS and Android operating systems and devices

• Prior experience with Legal Specific Software applications (iManage, BigHand, Aderant, Workshare, Needles, Centerbase, etc.) a plus but not required at start.

• Knowledge of Citrix or other Virtual desktop environment

• PowerShell or related scripting language
Education and/or Experience:

• Successful completion of an appropriate course of study or graduation from an accredited college, trade school, or I.T. training program

• Minimum of 8 years technical support experience. Prior experience in a legal environment preferred

• MCSE or CompTIA A+ Certification(s) a plus Physical Demands:

• Must be able to lift a minimum of 50 lbs. as equipment moves are necessary from time to time

• Occasionally requires more than 35 hours per week to perform the essential duties of the position
Supplemental Information: This description is based on management's assessment of the requirements and functions of the job as of the date this description was prepared. It is a general guideline for managers and colleagues, but it does not purport to be an exhaustive list of all of the elements of the job. Management reserves the right to modify the description at any time, or to vary the duties and responsibilities of the job on a temporary or indefinite basis to meet production, scheduling, or staffing needs.