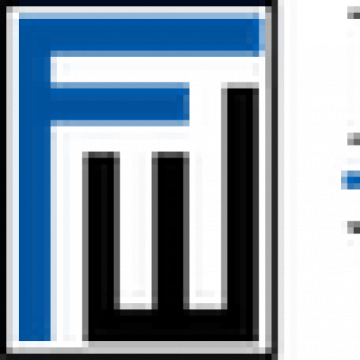 Application Analyst Boston MA
Job ID: 15668
This firm is seeking an Applications Analyst to report to the Director of IT Solutions. This person will be responsible for managing the firm's IT application solution portfolio, including collaborating with business partners to identify and implement solutions, while ensuring the security and integrity of client and firm data. The Applications Analyst will also participate in modernizing the firm's application portfolio, utilizing SaaS/Cloud technologies.
ESSENTIAL DUTIES AND RESPONSIBILITIES:
Primary Responsibilities

• Administer the firm's application portfolio and related vendor relationships which includes a Document Management System, Financial Management System, 80+ applications and Microsoft Office and related legal industry MS Office enhancements;

• Implement process improvement and workflow design for software implementation and departmental processes that utilize software solutions;

• Collaborate with business partners – practice and administrative group leaders – to identify and implement solutions to solve business challenges;

• Execute on project plans and assist others in executing on project plans across the IT organization;

• Provide database administration support and maintenance of the MS-SQL Database environment;

• Development of scripts, in SQL or other scripting languages for data integration and data analysis;

• Contribute to a framework that will govern how technology solutions will be identified and implemented;

• Partner with IT management to move the firm's technology towards a SaaS/Cloud architecture;

• Partner with the IT Support Department to maintain and advance the support of applications at the firm;

• Help ensure the security and integrity of client and firm data;

• Balance the firm's requirements with IT Governance (Architecture, Budget, Project Management, Operations, Support);

• Participate in the Legal IT industry outside of the firm in the form of knowledge sharing, collaboration on architecture and design and technology advancements. This includes ILTA events as well as other cross industry collaborations.
Core Competencies and Qualifications

• Current or previous experience exposure to managing SaaS applications, Financial Systems, Document Management systems or large-scale database application;

• 2 – 5 years of IT application experience, managing software configuration;

• A strong track record of supporting technology applications across multiple business disciplines;

• Exposure to MS SQL Server management and scripting using T-SQL;

• Highly developed interpersonal skills, including a comfort level with verbal and written communications aimed at both technical and non-technical team members;

• Demonstrated ability to organize & prioritize projects and complete multiple tasks on schedule.
EDUCATION/EXPERIENCE:

• 3 – 5 Years legal IT application administration experience.

• Bachelor's degree, preferably in business / computer science or equivalent work experience.
This job description is intended to be general and may evolve over time. It is subject to periodic updating and is subject, at the firm's discretion, to the assignment of different or additional duties. We are an equal opportunity organization.

This firm provides equal employment opportunities to all employees and applicants for employment without regard to race, color, religion, sex, sexual orientation, gender identity, marital status, national origin, age, handicap, disability or veteran status in accordance with applicable state and federal laws. In addition, firm complies with applicable federal, state and local laws governing nondiscrimination in employment.